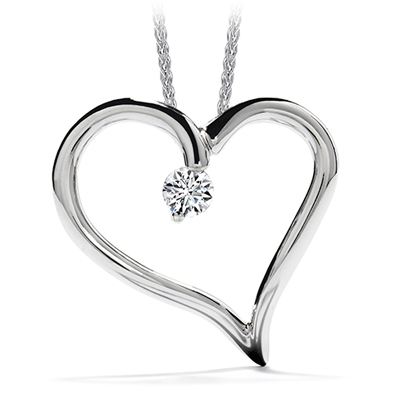 A pendant is a beautiful necklace that makes a very personal Christmas gift. Here are a few special pendants that she is sure to love and wear always.
Pendant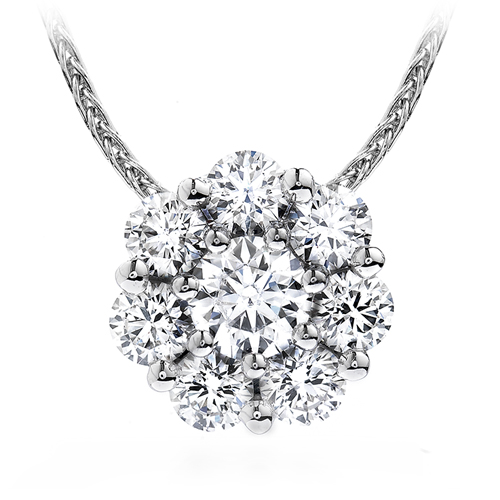 The Beloved Pendant Necklace is a gorgeous gift that features a between .20 carats and .30 of Hearts on Fire diamonds. You have a choice of 18K white gold or 18K yellow gold for the pendant and chain. The size of the pendant is 6.0mm x 3.5mm and is on a 20" adjustable Light Wheat chain. It is just big enough to catch everyone's eye in the room with its brilliant sparkle.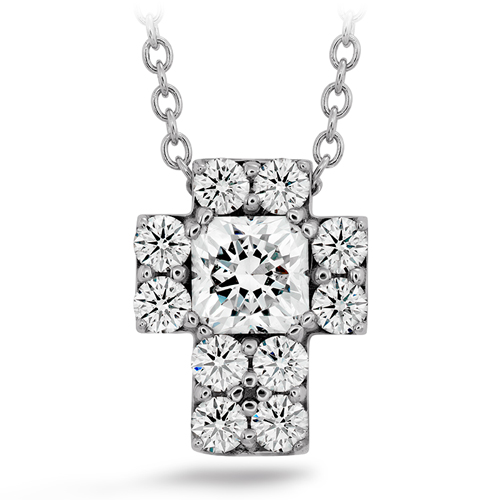 The Fulfillment Cross Pendant is an updated design of a very old favorite. Many Christians, especially those who are Catholic, love to wear a cross to show their devotion to God. If your lady is very spiritual or religious, she is sure to love this beautiful, sparkling, .90 carat Fulfillment Cross Pendant. It comes with the choice of 18K white gold or 18K yellow gold. The size of the pendant is 8.5mm x 4.0mm and it sits on a 16" inch lightweight cable chain.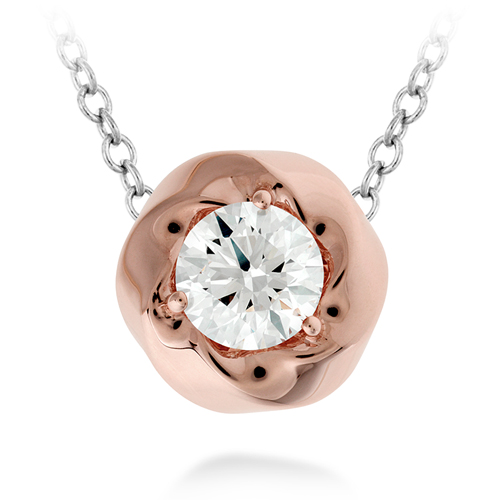 The Atlantico Single Diamond Pendant uses the popular rose gold in its design. The metal gives the appearance of being twisted in the pendant and surrounds a single diamond which gives it a bit of a rose shape. This pendant has only one .50 carat diamond and can be hers in her choice of 18K white gold, 18K yellow gold or 18K rose gold. The pendant is on an 18" lightweight cable chain. This pendant was designed by Hearts on Fire.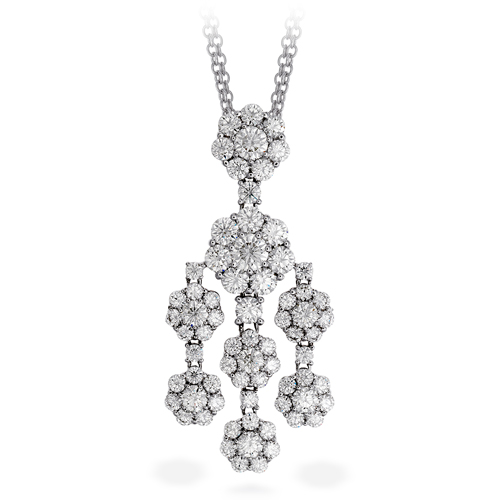 Another very beautiful pendant choice from Hearts on Fire diamonds is the Beloved Drop Necklace. This necklace features over 2.60 carats of white Hearts on Fire diamonds and is available in 18K white gold. The pendant size is 4.0mm x 34.5mm and it sits upon an 18" double strand, light cable chain. This pendant has 77 diamonds in it and she will enjoy every single one of them.
Last Minute Gifts
Ben David Jewelers carries a huge selection of pendants and other necklaces that are available at a moment's notice. It is easy to just pop in and pick out the perfect gift that she will love forever, just like you. Ben David Jewelers is located in Danville, VA, and has extended hours for the Christmas season.