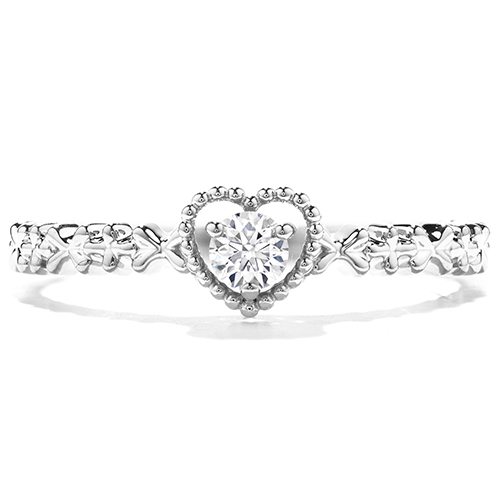 Hearts on Fire Petite Beaded Heart Ring Makes a Beautiful Present
Presents! What are you going to buy for your love for Valentine's Day? Time is running out, so it is time to narrow down the list and get that gift wrapped up. Ben David Jewelers is the perfect place to find that Valentine's Day gift that she is going to love.
Presents for Your Girl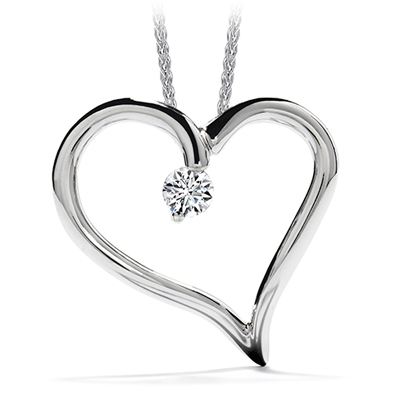 The Amorous Heart Pendant Designed by Hearts on Fire
Stop by Ben David Jewelers to take a look at the beautiful jewelry choices that will make the perfect gift for your Valentine. You can have the salesgirl show you everything from the always popular Pandora bracelets or the Alex and Ani collection of bangle bracelets. Most women are already collecting one or both of these brands of bracelets. Even if they don't, they want to! If you'd like something a little more personal, Ben David Jewelers carries a very large selection of diamond right hand rings and other rings with colored diamonds or other beautiful gemstones.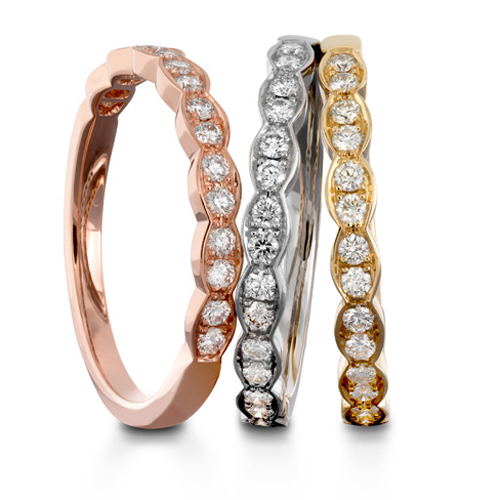 Rose Gold Wedding Bands are a Choice of Gold from Hearts on Fire
If you are not sure what she'll like, Ben David Jewelers might already know her. Most of the Danville women will stop into Ben David Jewelers and pick up a ring, bracelet, necklace or children's jewelry once in a while. The salesperson that helps you might know exactly what presents she'd love to receive for her Valentine's Day gift. But, if that turns out to not be the case for your girlfriend, maybe a pair of earrings will work well. Women always have many pairs of earrings in their jewelry box. Because they have so many, it is easy to pick out a special pair for her that she will love.
Engagement Rings
A diamond engagement ring is always the ultimate Valentine's Day gift! If you have been kicking around the idea of proposing, Valentine's Day is the most romantic of all the days of the year to finally pop the big question. When you get down on one knee, have a gorgeous Ben David Jewelers' diamond engagement ring in your hand. It is one of the best presents, ever!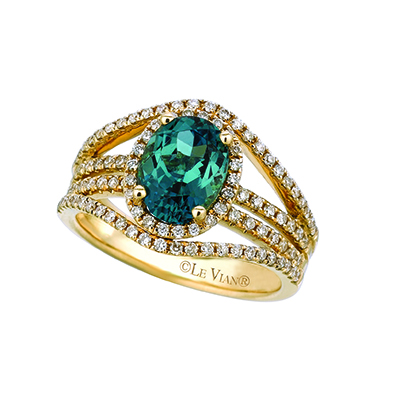 A Green Diamond Engagement Ring from LeVian Jewelers
Ben David Jewelers has many designer brands of diamond engagement rings to choose from. The salesperson will go through them with you to select one that she is sure to love. And actually, she is guaranteed to love it. If she doesn't then Ben David Jewelers will take it back and give a full refund to you. But, most of the time, we have other engagement rings that she wants. Once she screams yes to your proposal and gets done crying tears of joy, bring her into the store. She can pick out the ring she loves and we can tailor it to her ring size.
Happy Valentine's Day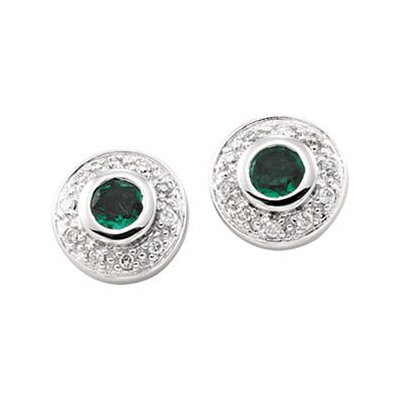 Emerald and Diamond Earrings from Ben David Jewelers
Ben David Jewelers can help you narrow down the
list of presents
for you girlfriend or wife for Valentine's Day. The sales staff is very helpful and will find the perfect gift for you best Valentine!