Princess cut diamonds are a relatively new diamond cut. This particular cut was developed in 1980, and quickly became the most popular for diamond engagement rings. This diamond is in the shape of a square, instead of the round shape that is commonly found in engagement rings.
Princess Cut Diamonds
Princess cut diamonds will set you back less cash than its round counterpart. The reason they cost a little less isn't because they are a lesser quality or beauty. They are priced less because this particular cut allows for cutting two diamonds at once from the gemstone. The savings of cutting labor and risk equals a lower price tag for you, but you still receive the same amount of sparkle, beauty and joy.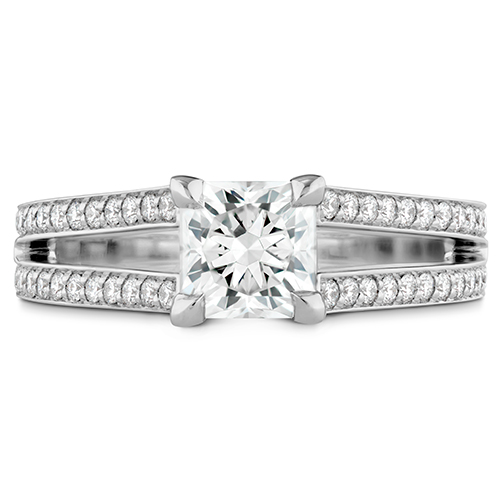 It is Bigger and Smaller
Is it smaller or larger than a round diamond? It is both! But technically, there is less surface area on the crown of Princess cut diamonds, so they are actually smaller. However, it looks a lot larger due to the shape giving it 15% more in diameter. So, although it is a smaller diamond, the Princess diamond looks a lot larger and that's what is important, right?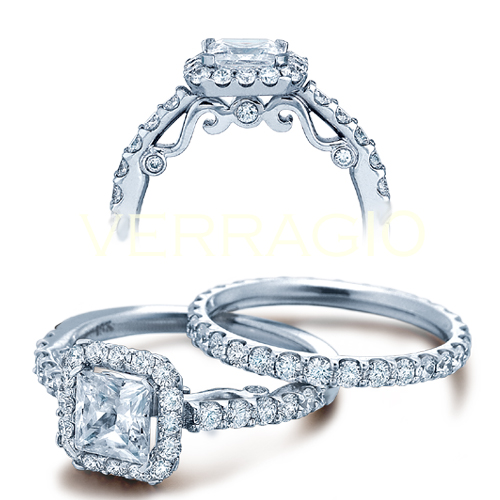 If you want all the brilliance of a Round brilliant cut diamond, you'll want your Princess cut diamonds to be brilliant-cut. This will give you that tremendous sparkle that the round brilliant-cut diamonds are known for. Without this particular type of Princess cut, you will have less of that sparkle diamonds are known for.
Diamond Engagement Rings
Ben David Jewelers specializes in engagement rings. Their sales staff is happy to explain all of the details about Princess cut diamonds and their Round brilliant-cut cousins. They will help you select your favorite styles and try them on to see how they look on your hand.