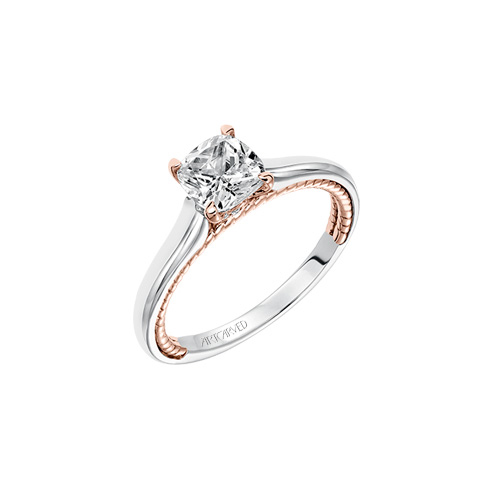 Princess cut engagement rings are awesome. Ben David Jewelers has a large selection of this type of ring, along with various other cuts and styles. Depending on the brand that you purchase, you might have your choice of yellow gold, white gold, rose gold or platinum for that ring, as well.
Princess Cut Engagement Rings
Some of the brands that offer princess cut engagement rings are Hearts on Fire and Verragio. Either of these jewelry designers make beautiful, sparkly diamond engagement rings that's beauty will last your lifetime and beyond.
Hearts on Fire
The Dream Offset Signature Engagement Ring is an example of a Princess Cut from Hearts on Fire. They call their Princess diamond a Dream diamond and it will have their famous ring of hearts inside the gemstone. Because it is all about sparkle, there are more diamonds that go down the band. The total diamond weight is .60 carats in this ring.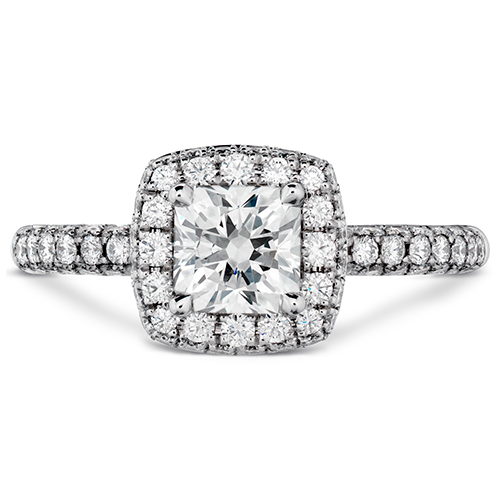 The Euphoria Dream Pave Engagement Ring also has many diamonds on the band of the ring and a center Princess Cut diamond, but the overall carats of this beautiful engagement ring is almost double at .95 carats. Your choices in precious metal are white gold or platinum.
Verragio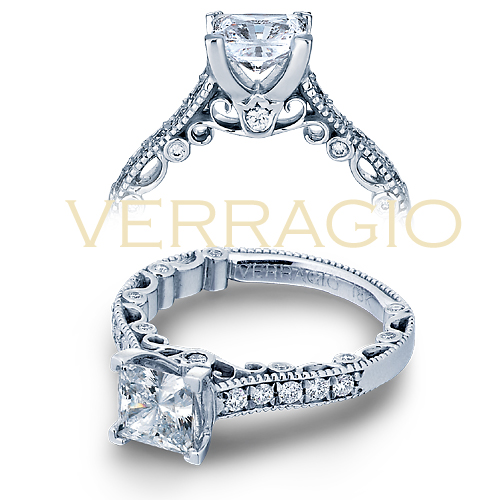 Paradiso 3076P by Verragio is a Princess Cut diamond in a lumino setting that adds to the diamond's brilliance. It is available in your choice of gold or platinum. The Paradiso is one of the engagement rings featured in Verragio's Paradiso Collection.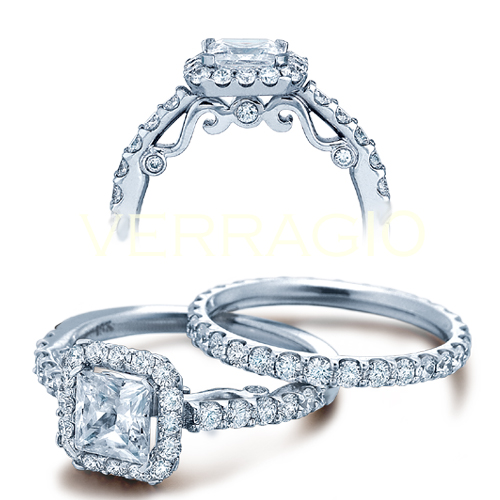 The Insignia 7005 is also a beautiful Princess Cut diamond engagement ring. This particular beauty is featured in their Insignia Collection. The center princess setting is surrounded by .85 carat of round diamonds to add extra sparkle to the ring. This setting is ready for a square diamond, but can be easily modified for a round.
Ben David Jewelers
Ben David Jewelers specializes in bridal jewelry and has many designer Princess cut diamond engagement rings to browse. Their bridal section is the largest in the greater Danville area, so be sure to allow for a lot of extra time to browse their extensive engagement ring collections and wedding bands. You want to make sure the engagement ring you select is the one you will be happy with for life.