Weddings
So Happy We Could Remake His Wedding Band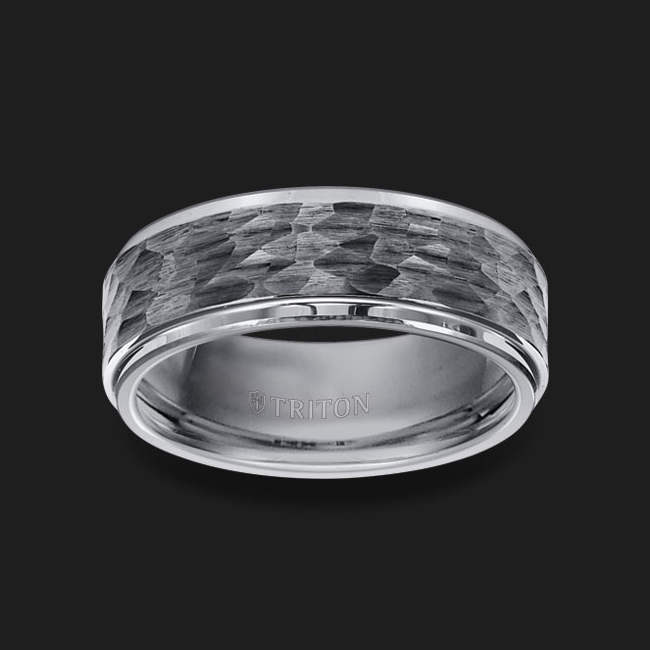 It is so important to have your jewelry insured, as one of our customers was recently reminded. Unfortunately, they had the misfortune of a house fire. Amongst the things that were lost was the husband's wedding band.
When the couple arrived in our store, it hadn't been their first stop. They had been to many stores before ours. He was told frequently that he could have exactly what he's looking to replace, but it would take a couple of weeks to order it in. He didn't want to wait. He wanted his wedding band, that same style and look of his wedding band that he used to marry his wife ten years before. He just couldn't bear to wait.
We poured over all of our catalogs and our stock in our show cases with the couple.  We were trying to find the exact width and style that he used to have. After about an hour we found it! It wasn't an exact match, but it was the right width, the right metal and it almost fit.
Our Master Jeweler went into action and sized it to fit his finger. The remaining thing was that it needed to be a hammered look, and our jeweler took care of that, too. Our new customer was so happy that he had his ring back and he didn't have to wait weeks to be able to wear it again.
We handed him his new version of his wedding ring and he leaned over and kissed his bride of ten years. We were so happy we could help him get back part of what he had lost in that terrible tragedy.
At Ben David Jewelers, we are here to help.  If we can't find exactly what you are trying to find, we will make it for you while you wait.