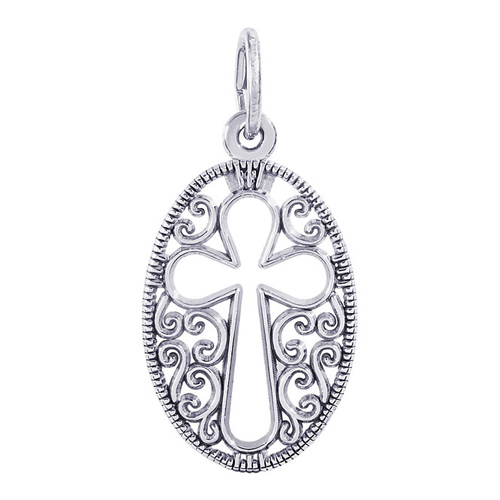 Filigree Cross in Sterling Silver
Rembrandt Charms has a few charms that are perfect for dressing up your bracelet or necklace for the Easter holiday. Of course, you are planning special activities for the holiday, maybe an Easter egg hunt, a large, extended family afternoon dinner or attending church services. Adding a little special touch to your jewelry for this special day is a tradition with many, also.
Rembrandt Charms
Rembrandt Charms is a company that specializes in charms for your fine jewelry. Their workmanship is top of the line in charms and they offer a wide variety of metals from which to choose. You can order your favorite icon or design in sterling silver, gold plate, 10K yellow gold or 14K yellow gold. There is a Rembrandt charm for every budget.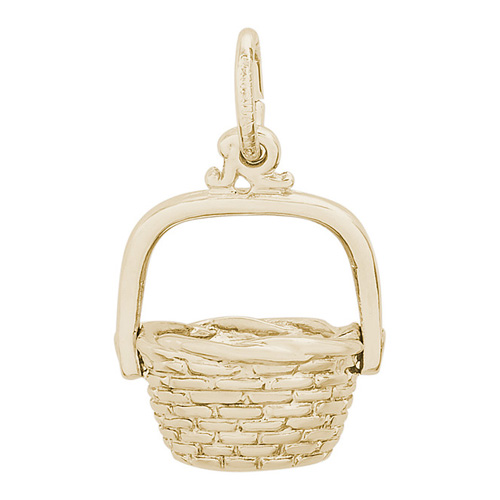 Nantucket Easter Basket Charm from Rembrandt Charms
For Easter, Rembrandt Charms offers a Crucifix charm and a Filigree Oval Cross charm. Either of these charms would be beautiful worn as a necklace pendant or as an addition to your bracelet. Both are available in sterling silver and three different types of gold.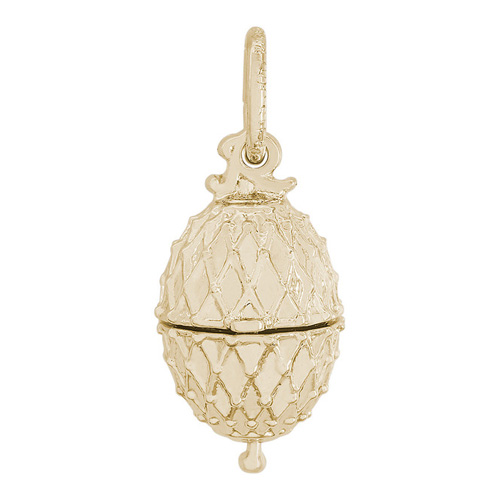 Easter Egg Charm in Gold
Other charms that are available for the holiday are a little more fun like the Nantucket Basket, the rabbit and the lamb. They are all symbols of the holiday traditions. One fun charm in particular is very special, though. This is the Easter egg charm by Rembrandt Charms. The egg charm opens in the middle revealing a little chick inside. This charm is also available in sterling silver and various types of yellow gold.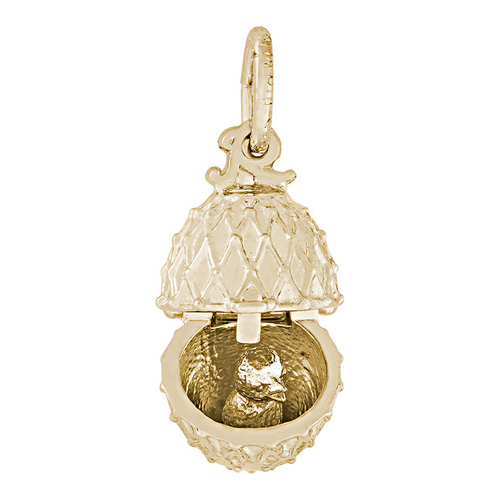 The Easter Egg Charm Has a Little Chick Inside
Ben David Jewelers
Ben David Jewelers carries the
Rembrandt Charms
line of fine jewelry charms. They stock a large selection and can special order any of the charms you would like that they don't already have in stock. They have a beautiful selection of rings, earrings, necklaces and bracelets that will help you dress up your Easter jewelry wardrobe.