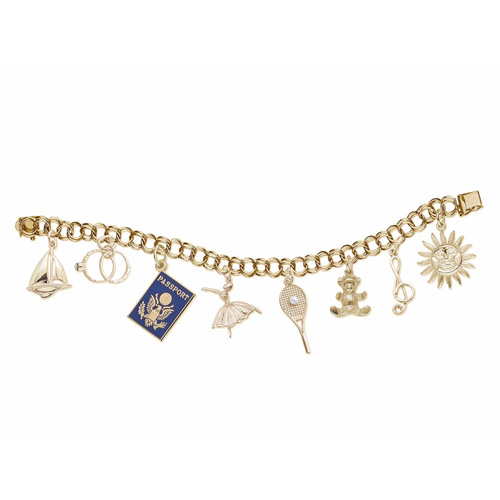 Dangling Charms by Rembrandt Charms
Rembrandt Charms have marked generations of special occasions for more than 45 years. Although historically, charms were worn to ward off bad spirits, Queen Victoria made them fashionable remembrance mementos among European nobility. Today, their popularity soars. Celebrities such as Oprah Winfrey and Reese Witherspoon frequently wear large charm bracelets. Catherine, Duchess of Cambridge often sports charm bracelets and charm necklaces.
Rembrandt Charms Celebrate Moments
Gifts of
Rembrandt Charms
mark a range of special occasions. From seasonal selections and hobbies to graduations, marriages and parenthood, there's always a charm to make special times last longer. A truly special piece shows a lifetime of memories from the monumental to seemingly insignificant. These pieces also allow others to join in the fun by adding charms. Your sister no longer needs to guess on birthday gifts. She can give you a lasting reminder of your favorite childhood vacation.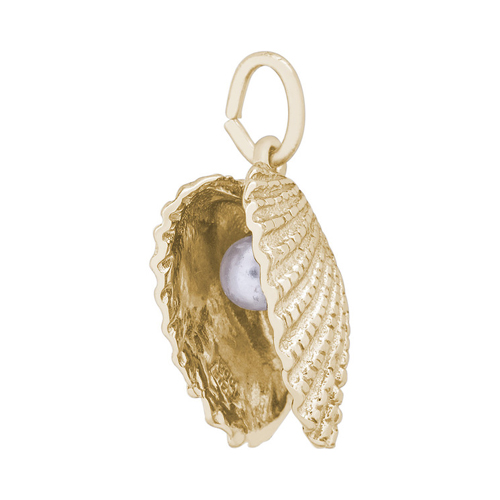 Oyster with Pearl Charm by Rembrandt Charms
Don't limit your thinking to traditional charm bracelets alone. Charms create beautiful necklaces and lockets as well. Beaded charms, pendants and charm drops work together or separately creating unique looks. Set Swarovski Zirconia and painted charms add color. You can even engrave many of the charms. Modern charm jewelry caters to individuality. Use charms to create a custom piece that always speaks to your style.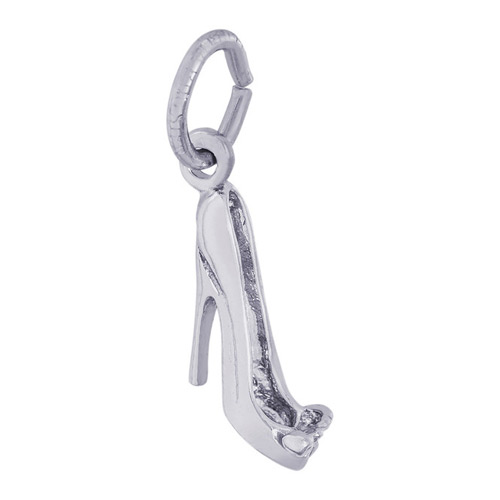 High Heel Shoe Charm in Sterling Silver
There's also a reason that Rembrandt jewelry withstands decades of wear: workmanship and superior materials. These charms come in a variety of materials, including sterling silver, gold plated, 10-karat yellow gold, 14-karat yellow gold and 14-karat white gold. Rembrandt layers 22-karat gold over sterling silver for all gold-plated items. Rhodium covers all sterling charm pieces, preventing excess scratches for long-lasting beauty.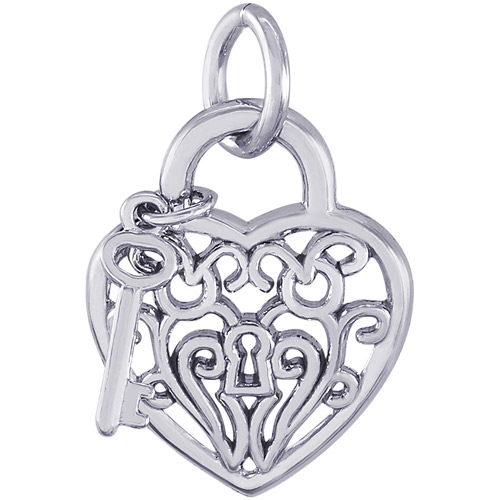 Filigree Heart and Key Charm by Rembrandt Charms
Rembrandt Charms offer timeless keepsakes that continue to thrill through the years. Let friends and family add to memories with each beautiful piece.