Reselling wedding rings when your plans change in your relationship can be a very sad day. However, it is sadder to keep them and relive the heartbreak of no longer being together. So, when you decide to sell, there are some things to keep in mind when trying to get the best price for the rings.
Reselling Wedding Rings
If there is no chance you'll be using the wedding rings, whether you bought different ones or you are no longer a couple, then reselling the wedding rings is the smart thing to do. While it is not likely you'll get the price that you paid for them in a sale, there are some things you can do to get the very best price for them.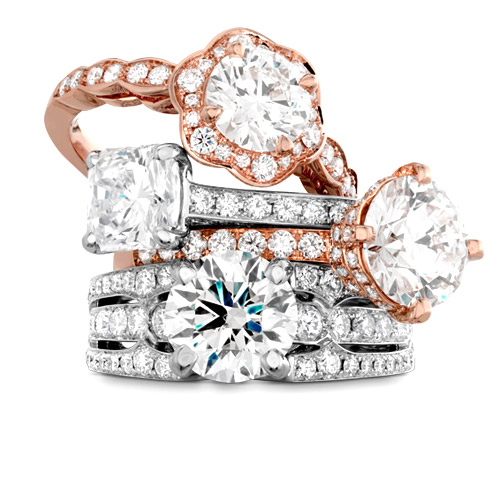 Solitaire Engagement Rings by Hearts on Fire
Certification
A certificate of authenticity on the diamond in the rings will help a lot in the reselling of the wedding rings. But, it needs to be from one of the most respected gemological associations and not by a jewelry store. Two organizations that do this is the GIA (Gemological Institute of America) and the GCAL (Gem Certification & Assurance Lab). These organizations grade the diamond and this will give the buyer everything they need to know what you have is real and its grade.
Clean and Shiny
Everyone wants things very clean and shiny. Take the wedding rings to a jeweler to have them professionally cleaned and checked.
Hearts of Fire Aerial Teardrop Diamond Wedding Band
Where to Sell
You can try to sell the rings on a Facebook yard sale group in your area. These groups are far more popular than Craigslist. A private party is where you'll receive the most money for your rings. Aside from a private party, the jeweler will give you a scrap price for the gold and the gemstones. Reselling wedding rings to a jeweler is the lowest price you'll receive, but you'll sell them in a day. If we can help you with reselling your wedding rings, feel free to
reach out to us
.