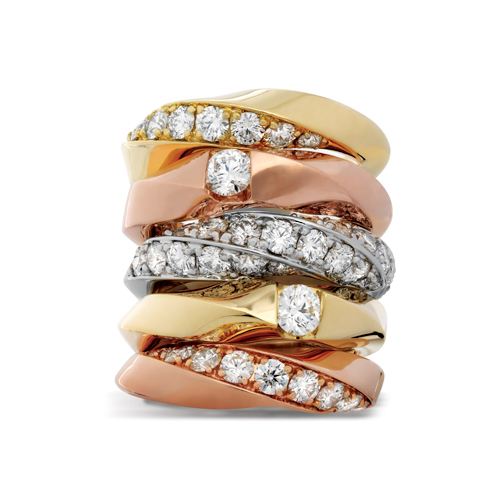 Rings Designed by Hearts on Fire
A ring is the perfect gift for a woman, whether she is your girlfriend or your wife. You can make it loaded with diamonds, emeralds and rubies or something quite classic and simple in style. Ben David Jewelers has numerous options to choose from in the Danville, VA, store location.
Ring Options for the Ladies
Ben David Jewelers has many ring options from their own brand, but the store also carries various other designer brands such as Hearts on Fire, Verragio, ArtCarved, LeVian and others. Prices range from a modest couple hundred dollars to fifty thousand dollars, depending on the design and gemstones involved.
Ring from LeVian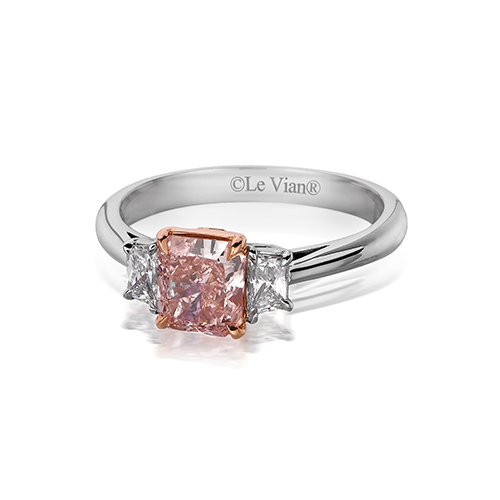 Ring designed by LeVian with a Pink Diamond
This Cush and Pillow style of pink diamond is a great example of a ring that a lady might go a little nuts for. The pink diamond is in the center and it is accompanied by two white diamonds, one on each side. The metal is platinum or white gold for a stunning presentation.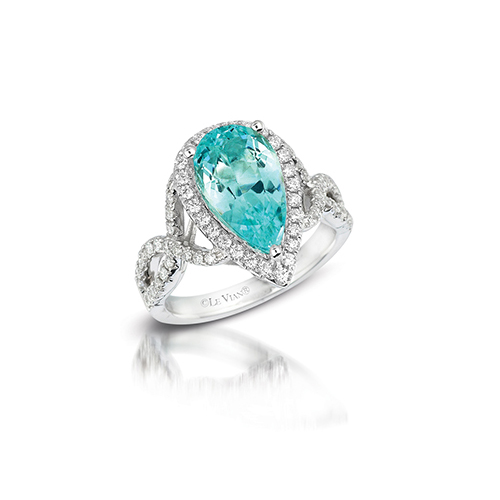 Baby Blue Diamond Ring from LeVian
Another ring from LeVian that is simply gorgeous is this Baby Blue Diamond Ring. Now, blueberry diamonds are simply all the rage, but those are a deeper, darker blue than this one. I'll bet you thought diamond came in only clear, right? No, there are all kinds of colors available and Ben David Jewelers can fix you up with a gorgeous ring like this one as a gift for your lady.
Ring from Hearts on Fire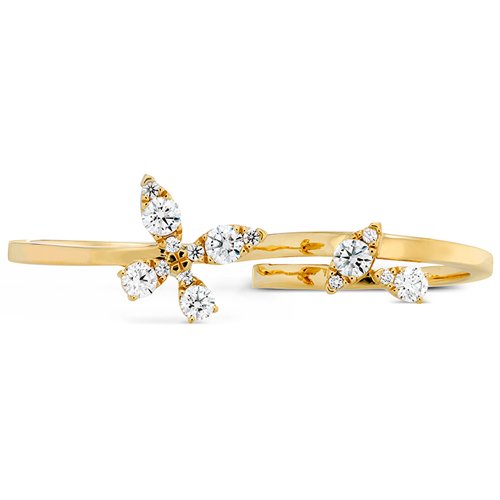 Ring from the Hearts on Fire Aerial Collection
The Hearts on Fire Double Ring is a really fun ring. The double ring idea is a new way of wearing a ring that is the cutting edge of style. It slips onto two fingers at once. This ring is available in yellow gold, white gold and rose gold. The approximate carat weight of the diamonds is .70 and contains 15 Hearts on Fire diamonds.
Ring from Hearts on Fire for Men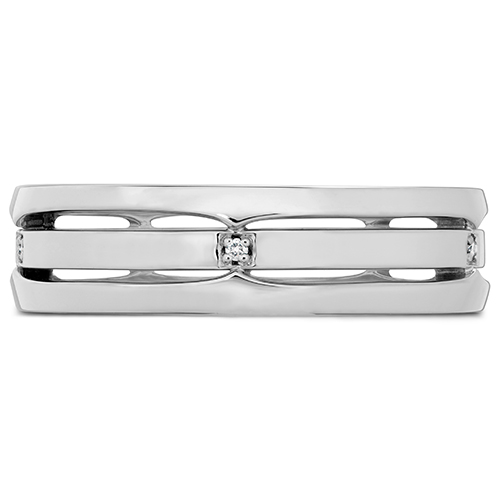 Ring for Men from Hearts on Fire
A ring for a man is also available from Hearts on Fire. They aren't all about women when designing beautiful rings! This triple row men's band has several small diamonds and the ring appears to be three bands in one ring. It is available in 18K yellow gold with platinum, 18K white gold or platinum. When you go into Ben David Jewelers, ask for more information about the Copley Triple Row Men's band from Hearts on Fire.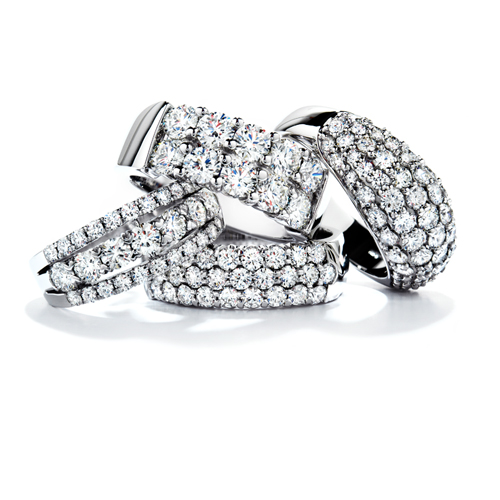 Choose a Ring for a Gift
Great Gifts from Ben David Jewelers
Ben David Jewelers has that ring for someone special in your life. In addition to all the designer brands they carry they also have their own brand, plus they carry estate jewelry. Sometimes the ring that your loved one will enjoy the most is one that was made a long time ago in a unique style that nobody else has.
Stop by the store in Danville
, VA, and let the sales staff help you find that perfect ring to give as a gift.