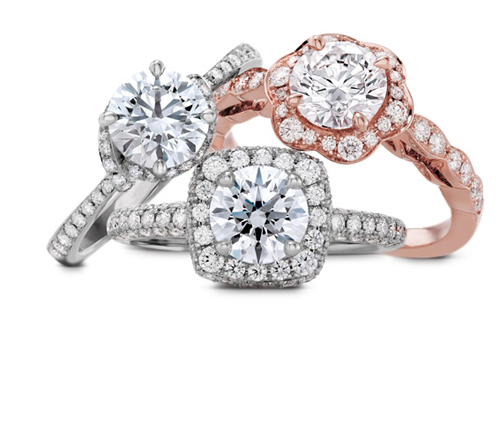 Rings settings come in a lot of different looks. When you're going to be purchasing a special ring, such as an engagement ring, doing some research on settings online helps narrow down what you like. When you go into the jewelry store there are so many choices that you'll become overwhelmed and won't be able to decide. If you narrow down the selections to the settings you are attracted to then picking out the engagement ring you love will be easier.
Ring Settings
There are a lot of different ring settings and they all have their own unique look. Here are some examples of the various popular settings that you might find in diamond engagement rings and other rings.
Bezel Ring Settings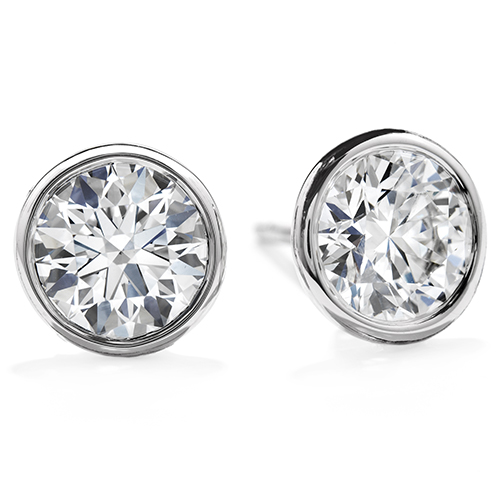 The bezel ring settings are when the gemstone is put in a little metal band so the diamond is completely surrounded in a gold or platinum rim. These earrings designed by Hearts on Fire are an example of a bezel setting. You can see how there are no prongs and the diamond is completely surrounded by the white gold bezel setting.
Pavé Ring Settings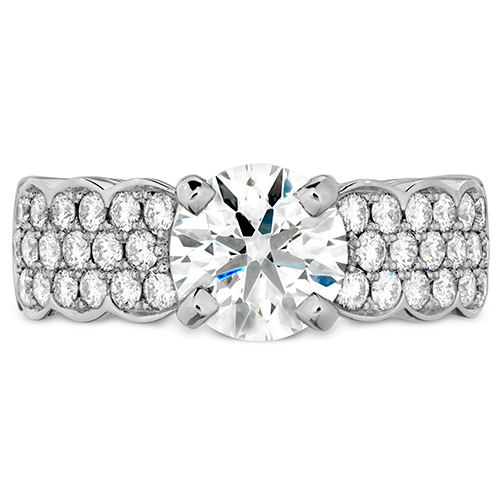 Pavé ring settings have a huge variety in their look, depending upon the jeweler that designed it. With this setting, you will have a center gemstone and it will be surrounded by lots of tiny gemstones or crystals to give a great big sparkle when it catches light. It is a very glitzy ring setting. This Lorelei Pavé Engagement Ring by Hearts on Fire is a great example of how beautiful the pavé setting can be.
Prong Ring Settings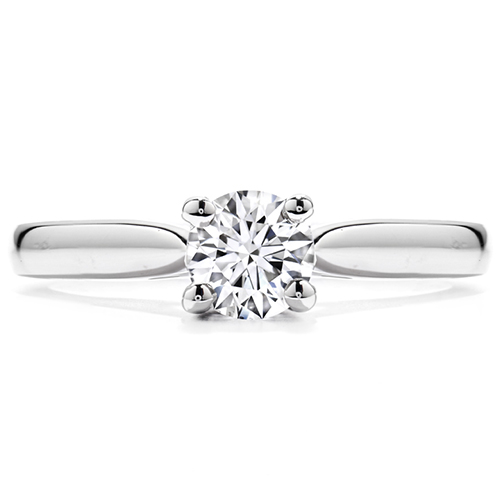 These are the ring settings that you usually think of when you think of a diamond ring. There are four or more little prongs that hold the gemstone into place in your engagement ring. This Purely Bridal engagement ring from Hearts on Fire is a good example of the four prong ring setting.
Halo Ring Settings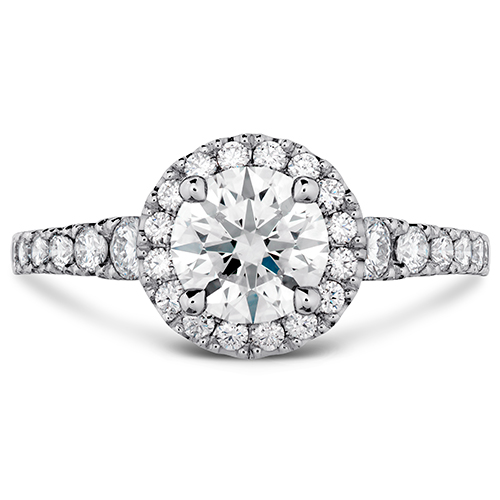 The Halo ring setting has one large gemstone featured in the middle and then that is surrounded with a circle of lots of smaller gemstones. This makes the center diamond appear a lot larger than it really is. This setting is very popular because you can spend less and still have lots of ring bling.
Sidestone Ring Settings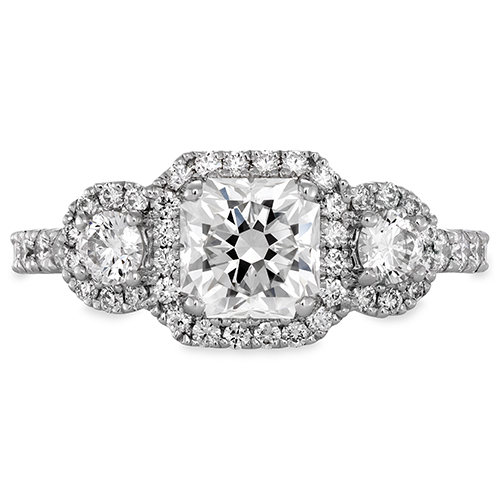 The sidestone ring setting is when there is a main gemstone and then there are one or more smaller gemstones on either side of the large middle gemstone. This is a popular setting with all diamond rings, but it is also popular with other main gemstones. The colored stone in the middle is offset by sparkly, white diamonds on the sides.
Finding Your Perfect Engagement Ring
Learning about all the different ring settings is a good place to start in your search for the perfect engagement ring. This will allow you to quickly narrow down all the hundreds of choices in beautiful diamond engagement rings. Congratulations on your engagement and we hope to see you soon at Ben David Jewelers.