A ring size chart is very helpful when trying to guess your ring size, but it isn't a guarantee of size. Using the chart below will allow you to measure around your finger and then match it to a finger ring size. There is a little bit more to finding your exact size, however.
Ring Size Chart for Women
To use this ring size chart, you measure your finger with a ruler that is marked in millimeters. You can
download a ruler here
, print it out and then cut it out of the paper. Wrap this ruler around your finger and compare the number you get to the chart below.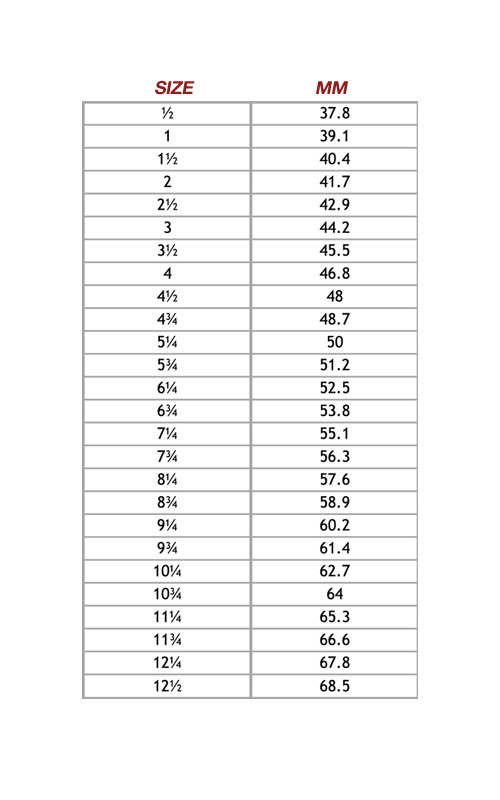 Size Chart for Measuring Ring Size However, if you have large knuckles then your actual ring size isn't going to be right. You will have to make sure your ring can slip over the knuckle, too. If your knuckle is quite a bit larger than your ring size then the ring looks way too big on your finger. But wait, don't despair, you can still wear rings that look great.
Finger Mate
Finger Mate
is a device that is installed into your engagement ring or other ring. It makes the ring expandable, so that your ring can slip over the knuckle with ease. Finger Mate is reduced in size after clearing the knuckle to fit your natural ring size. This helpful device can expand as much as 3 ring sizes to help the ring over the knuckle.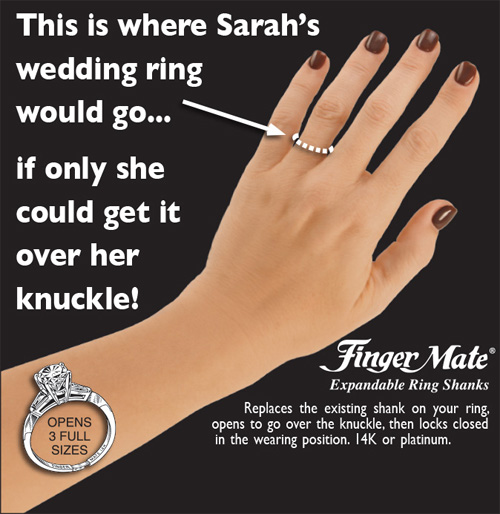 If you avoid wearing rings because of your inability to get your ring over the knuckle, Ben David Jewelers can help you. You don't need a ring size chart for women that have special size problems. We will measure your proper sizes for you and then install Finger Mate in your ring. You rings will be comfortable to wear and easy to put on and take off.