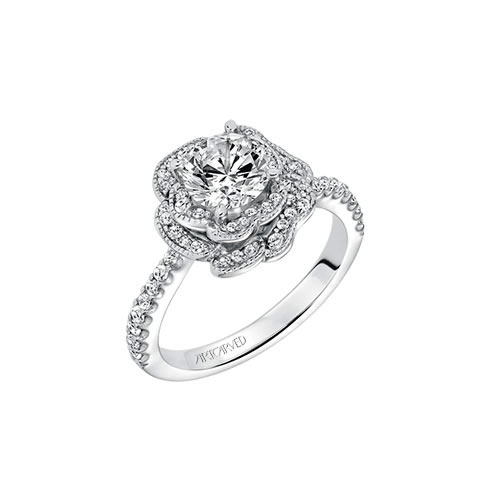 Sabriana by ArtCarved
Ring stores come in all varieties and some do stock diamond engagement rings. However, when it comes to a large investment like an engagement ring, you need to be careful where you buy it. Choosing the wrong type of store can turn out to be a waste of thousands of dollars. Here are some tips that will ensure that you get all that you pay for.
Ring Stores
Not all ring stores are created equal. Typically, the jewelry stores seen in shopping malls have huge overhead that they have to pay just to rent a location in the mall. These stores typically pay a very high monthly rent, a percentage of the cost to do maintenance on the mall – replacing the roof, waxing floors, etc. In addition to those fees, they typically must pay a percentage of their sales to the mall. These are huge expenses and far more than what a standalone fine jeweler will pay outside of a mall environment.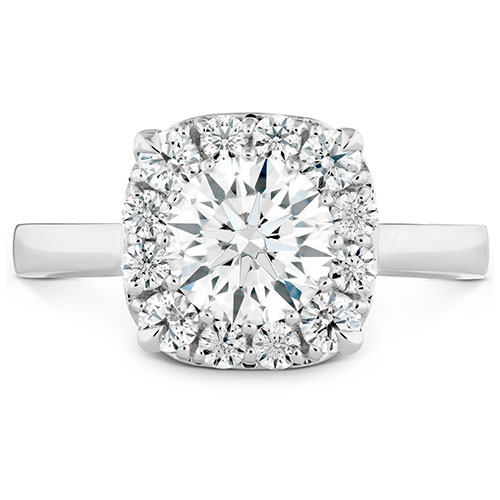 Signature Custom Halo Engagement Ring by Hearts on Fire
Aside from the high rent and mall expenses these jewelry stores pay, they are sometimes a franchise. Sometimes big name jewelry companies will license people to operate a business as one of their stores. In turn, the business owner will pay a monthly fee and a percentage of sales to the franchise owner.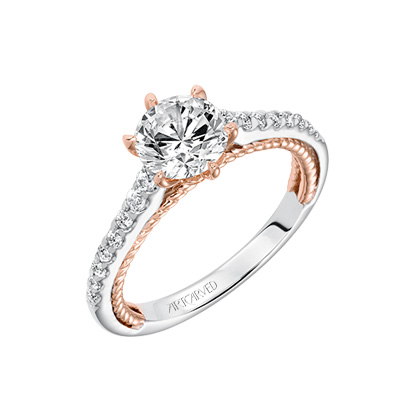 Diamond Engagement Ring Choice from ArtCarved
All of these fees have to be paid and are a part of a store's operating costs. The money to pay these extremely high costs needs to come from somewhere and that somewhere is the cost of their rings. Typically, in order to be competitive, they will buy lesser valued diamonds and rings with poor workmanship then sell them for the same price as the superior workmanship and materials you will find in a non-mall fine jewelry store.
Ben David Jewelers
When you are going to make a large investment like a
diamond
engagement ring, be sure you are using a fine jeweler that offers expert craftsmanship, superior gemstones and respected brands, like Ben David Jewelers. That way, you can be confident that you are receiving all that you think you are purchasing from that ring store.