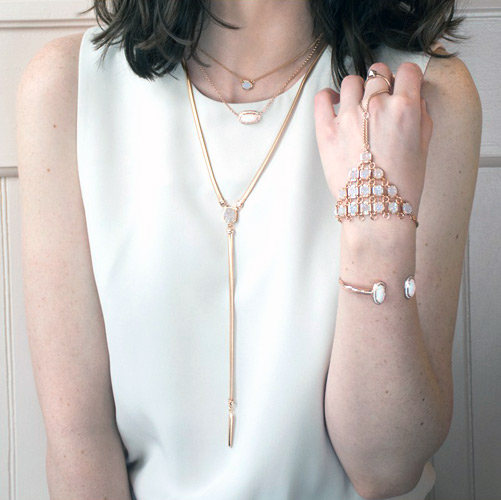 Rings and bracelets is a very cool look. There is a long bracelet that tapers down to the fingers and attaches on a finger. Kendra Scott has a very pretty design that is offered in three different styles.
Rings and Bracelets
The Kendra Scott design of rings and bracelets is available in three different colors: Gold Iridescent Drusy, Platinum Drusy and Rose Gold Iridescent Drusy. It is sized: 6.25″L with a 5″ center chain and a 1.5″ extender.
Abigail Gold Hand Bracelet in Iridescent Drusy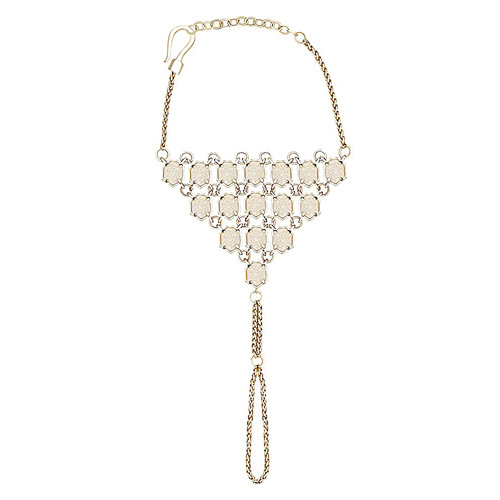 This rings and bracelets design features 14K gold that is over brass for a durable and long lasting finish. Its drusy stones are very sparkly and eye catching.
Abigail Hand Bracelet in Platinum Drusy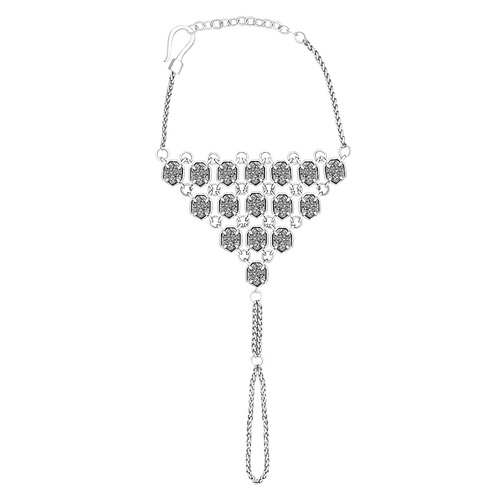 This Kendra Scott design features Rhodium plated over brass and platinum look drusy stones, making for a very snowy, showy statement this winter.
Abigail Rose Gold Hand Bracelet in Iridescent Drusy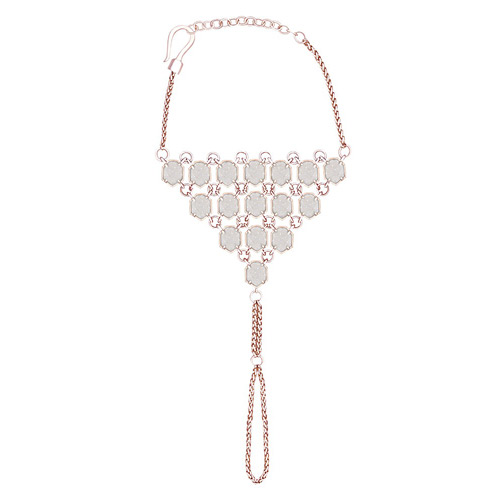 Kendra Scott's rose gold version of this rings and bracelets design puts the pink in it. It features 14K Rose Gold plated over brass and has iridescent drusy stones that are framed in Rose Gold settings.
Kendra Scott Jewelry
Kendra Scott makes far more than rings and bracelets designs. The company has a large line of very colorful and affordable jewelry from rings, earrings to necklaces and bracelets. You will see the company's earrings and bracelets worn by famous actresses on television shows and on the Hollywood red carpet.
Ben David Jewelers
Ben David Jewelers carries the Kendra Scott brand of jewelry. If they are out of stock of these lovely rings and bracelets styles then they will happily order them in with your choice of color. Stop by the Ben David Jewelers location in Danville, VA, to browse Kendra Scott jewelry and other designer brands.