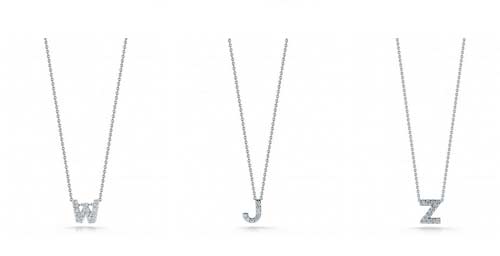 The Love Letters diamond pendants are diamond encrusted Roberto Coin initial pendants made of 18K gold in your choice of white gold or yellow gold. Who needs their name in lights when they can wear their initials covered in diamonds?
Tiny Treasures Collection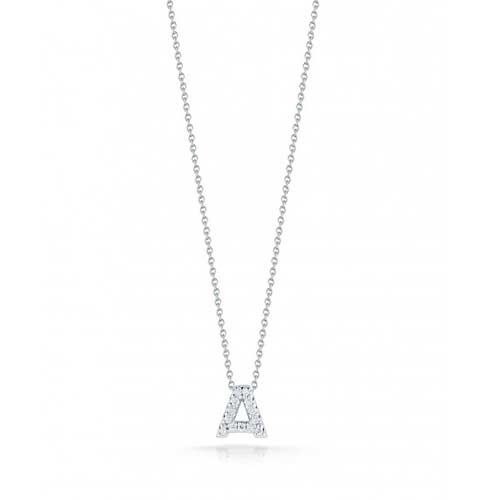 These beautiful diamond pendants from Roberto Coin are in their Tiny Treasures collection and are sold by Ben David Jewelers in Danville, VA. They have two styles available in the Roberto Coin initial pendants style of the Tiny Treasures. One style is made from white gold and has approximately .06 carats of diamonds on the letter. The other style is an 18K gold disc that has the letter drawn on the disc with approximately .04 carats of diamonds. Of course, the chain is included with the pendants with whichever style you choose.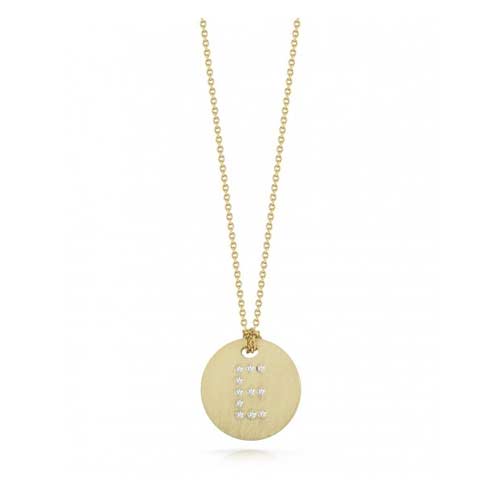 Roberto Coin
Roberto Coin founded his jewelry company in Italy in 1977, and he set out to design and manufacture some of the most prestigious jewelry of the time. In 1966, he successfully launched the brand name which quickly became one of the best known jewelry brands in the United States. By 2002, the brand was the top jewelry company in Italy. The Roberto Coin brand is still based in Vicenza, Italy, and has a location on 5th Avenue in New York City. While browsing his designs, you will see why this jewelry brand is so loved.
Ben David Jewelers
Ben David Jewelers carries many famous designer brands of jewelry, and of course, Roberto Coin Initial Tiny Treasures Collection is one of the lines they carry. Stop in this week and browse the beautiful diamond encrusted Love Letters so that you can see your initials in sparkly diamonds. And everyone else will see it, too!