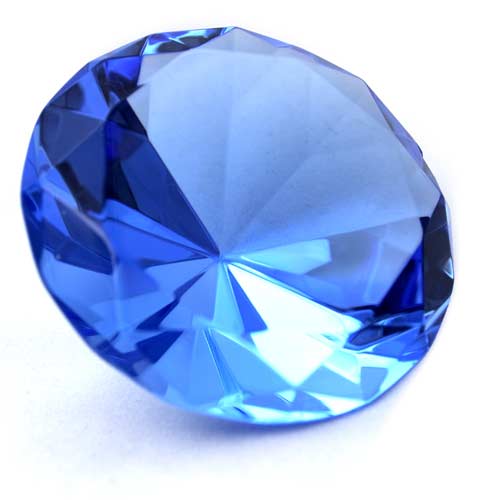 Sapphire in the Cornflower blue Color
The sapphire is known as a beautiful, deep to light blue color, but it does come in more colors than that. Officially, the sapphire is actually the Corundum in a blue color. At least what we think of as sapphire. This is a very interesting precious gemstone, so let's take a closer look.
Sapphire
Corundum is a gemstone and it comes in a lot of colors, blue being one of them. The blue colors are referred to as sapphires. But it isn't just the blue that is called sapphire, so are the White, Colorless, Blue, Green, Yellow, Orange, Brown, Pink, Purple, Gray, Black, and multicolored corundum. You know the red ruby, right? That is actually a sapphire, but when it is red we refer to it as a ruby. So, if you love sapphires and rubies, you love sapphires.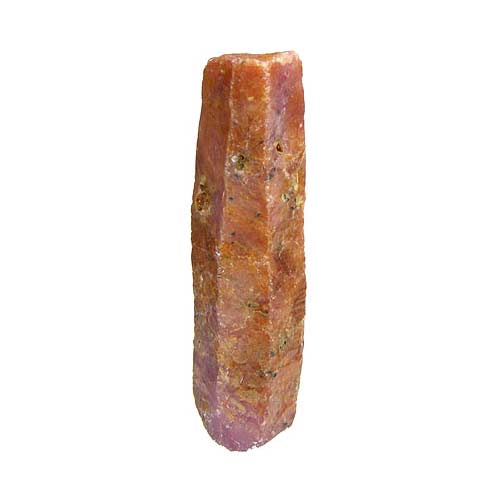 The Padparadschah - The Orange-Pink Sapphire
Even though the sapphire comes in an awful lot of different colors, it is the orange-pink sapphire that is so rare and most valuable. But, for average people, it is the transparent, cornflower blue version that is so valuable. Although, the yellow and pink are now becoming very popular in jewelry, so once everybody wants those colors instead then they will become the most valuable colors.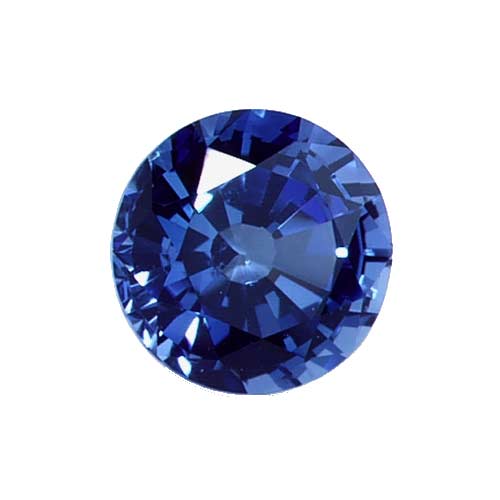 A Darker Blue Sapphire
When we refer to this gemstone as "sapphire," it is meant that it is a blue sapphire. All the other colors are referred to by its color first and then the word sapphire. For instance, there are Yellow Sapphires, Green Sapphires, etc. The sapphire is one tough cookie and the only gemstone that is harder is the diamond. But, that doesn't mean you can treat it haphazardly. It will chip and scratch, so you need to make sure it is fairly well protected from mishap when it is set in a necklace, ring or bracelet.
Sapphires in Jewelry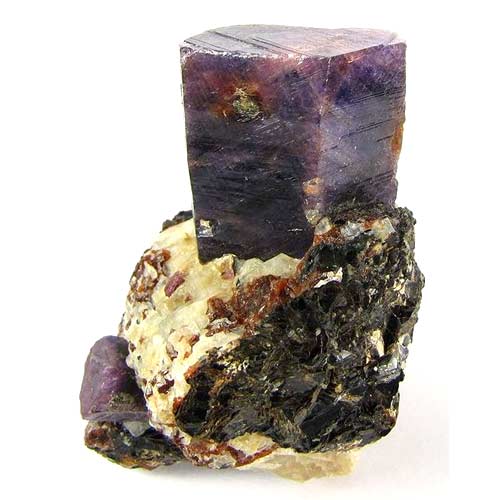 A Deep Purple Sapphire found in Madagascar
When it comes to jewelry found at fine jewelers, it is usually the blue variety that you will see in rings, necklaces, earrings and bracelets. One thing to watch out for are other stones that look like sapphires, but are not. Be sure you buy from a reputable jeweler so that you buy sapphires instead of stones that are of lesser value. Here are some of the names of False Sapphires, meaning they have sapphire in the name but they are not sapphires at all:
Brazilian Sapphire - Blue Tourmaline or Blue Topaz
Gold Sapphire - Lapis Lazuli with shiny Pyrite sprinkles
Hope Sapphire - Synthetic Blue Spinel
Lux Sapphire - Iolite
Lynx Sapphire - Iolite
Sapphire Quartz - Massive Blue Quartz or Chalcedony
Sapphire Spinel - Blue Spinel
Water Sapphire - Iolite
Uralian Sapphire - Blue Tourmaline
Where to Buy Sapphire Jewelry
Ben David Jewelers carries beautiful sapphire earrings, necklaces, pendants, bracelets and rings. Stop by anytime during normal business hours and let us show you around the store. If you have a particular design in mind, our Master Jewelers can also make that ring or pendant a reality by creating it for you, to your exact specifications. We know you want the best and we will do our best to get it for you.