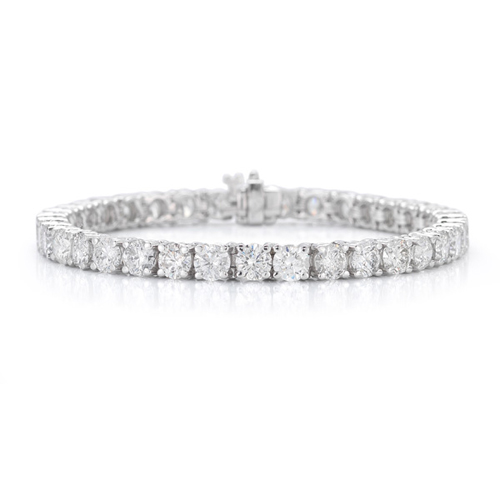 Finding a silver and diamond bracelet can be tough. The reason is that when a jewelry company adds diamonds to a bracelet, they assume the customer is going to want either gold or platinum to be used. There are some options, though, if sterling silver is the metal you really want in the bracelet.
Silver and Diamond Bracelet
If you're having difficulty finding a silver and diamond bracelet that you like, here are some options for you. You can go to Ben David Jewelers in Danville, VA, and ask them to custom make your bracelet, or you can find the bracelet you like and ask to special order it in silver. Usually you can find the exact diamond bracelet or tennis bracelet that you love, but it will be made from white gold or platinum. Some jewelry manufacturers will make that bracelet in silver for you instead of one of the other metals.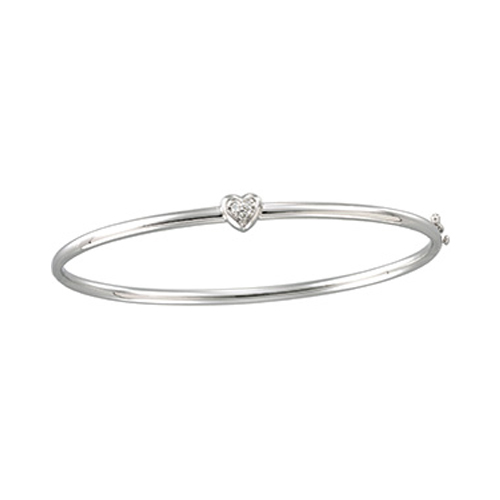 Custom Jewelry
Ben David Jewelers has a Master Jeweler that is experienced in making custom rings, bracelets, pendants and other jewelry. If you cannot find the exact silver and diamond bracelet design that you want, you can have it created to your specifications.
Custom jewelry is well beyond just changing out a gemstone or fitting a ring to your size. This is where you explain what you have in mind and the jeweler will sketch it out for you. You get to decide what every part of that bracelet is going to be like. You get to choose the metals and the gemstones. You decide the dimensions and every detail small and large. Of course, most people do not have the jewelry experience needed to do the entire design, but the jeweler will listen to what you want and help you along the way.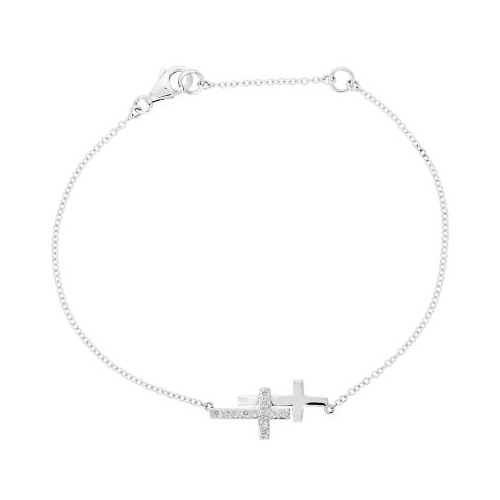 Once the design is decided upon and the Master Jeweler has made the adjustments necessary so that it can be created out of metal, the silver bracelet is created. After that part of the process is complete, it is buffed and polished. The last step is to pick out the diamonds that you want put into your new silver and diamond bracelet. The jeweler adds those and you're done! You have the beautiful bracelet you have always wanted.
Bracelets
When you have your heart set on a certain metal for your jewelry that is a little out of the ordinary, you sometimes have to get a little creative. Sometimes you'll fall in love with a diamond bracelet in a store that is made by a big jewelry company in white gold. Just ask the salesperson if you can special order it in silver. If that isn't possible, then ask for them to make a custom silver and diamond bracelet for you. A jeweler like Ben David Jewelers certainly will do that for you.