Silver bridesmaid jewelry will compliment any of the wedding color themes you might choose. Plus, sterling silver is loved by everyone. It is a sure hit for gifts for your wedding attendants.
Silver Bridesmaid Jewelry
Of course, you want to give your attendants their gifts before the wedding so they can wear them during the ceremony and reception. These gifts are usually small and given as a token of appreciation for helping you with your ceremony. Sterling silver bracelets, earrings and charms make perfect gifts for your bridesmaid. They don't cost as much as gold, will work with your colors and everyone enjoys silver. Here are a few suggestions for choices that might work for the women in your wedding party.
Silver Birthstone Cross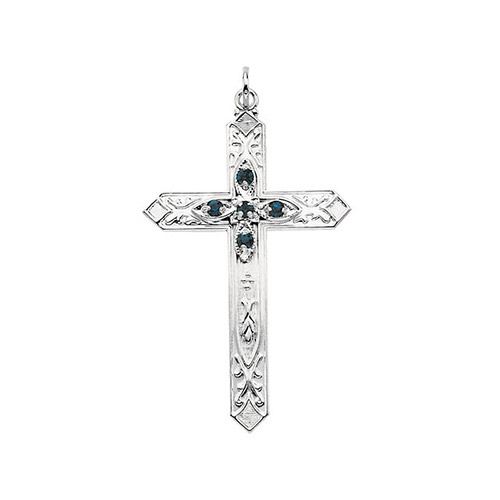 If all the girls in your wedding party are Christian then this silver birthstone cross is a very pretty and meaningful gift. You can give each girl one that features her birthstone. This item has a stock number of 50032408 at Ben David Jewelers.
Pearl Wedding Couple Charm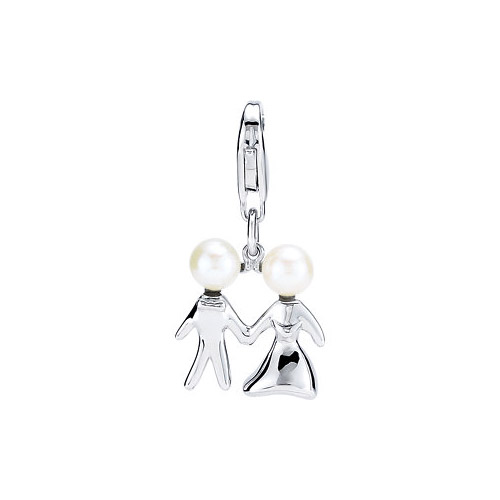 This cute wedding charm is perfect for during the wedding and to help her remember the fun your wedding was. She might even wear it at her own wedding in the future! The stock number is 0000876 at Ben David Jewelers.
Silver Blue Topaz Bracelet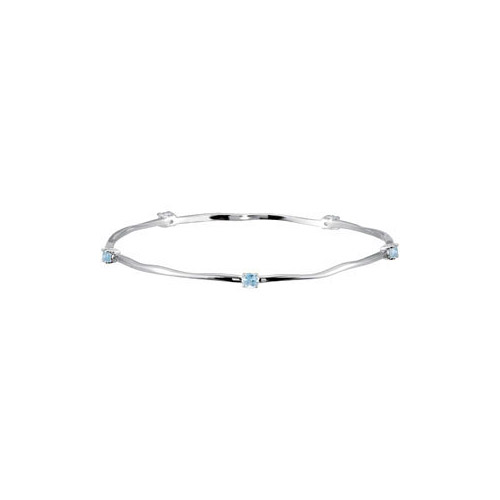 Women can't get enough silver bangle bracelets, so this gift would be a sure hit. It is stackable if she wants to add more colors to it. This particular silver bangle bracelet features blue topaz stones. The stock number is 90000809 at Ben David Jewelers.
Ben David Jewelers
We offer you congratulations on your upcoming wedding and getting through the most difficult part: the putting together of the ceremony and reception. Stop by our store and we'll be happy to help you find silver bridesmaid jewelry and any other gifts you need for your wedding party.