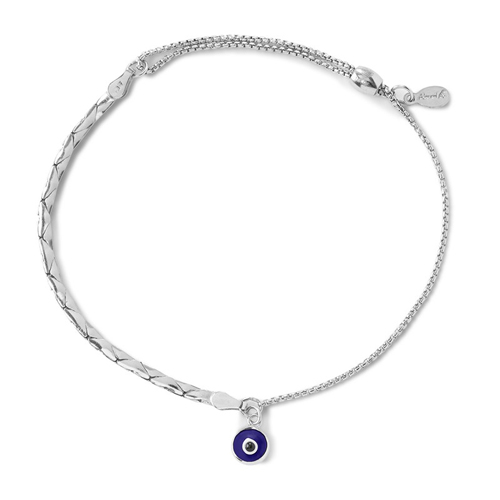 Alex and Ani make a lot of silver chain bracelets that they call "pull chain" bracelets. This brand is so popular and many women collect both their chain bracelets and the bangle style. They usually offer a gold choice also, if you want to get both.
Silver Chain Bracelets
Here are just a few of the choices of silver chain bracelets that are made from Alex and Ani.
The Evil Eye Figaro Sterling Silver Chain Bracelet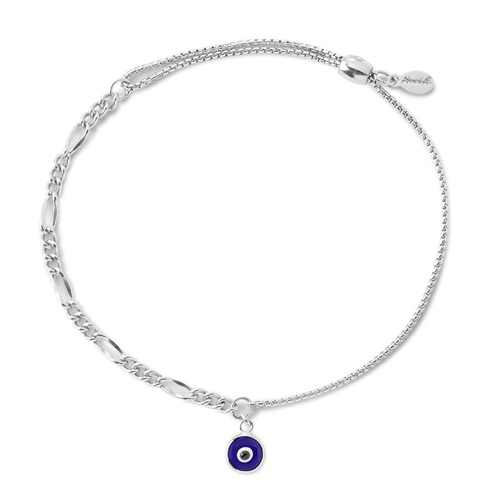 This is the design of the evil eye protection that was worn by ancient Armenians to protect themselves from negative, harmful energy, curses and bad luck. Many cultures use a talisman to protect themselves from what is referred to as the evil eye. There are many different designs used depending on where the image was created.
Lotus Peace Petals Bracelet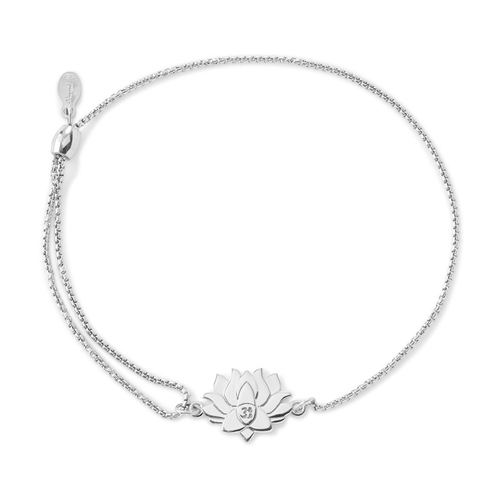 The Lotus Peace Petals bracelet in sterling silver embraces the spirit with the Om symbol. The lotus flower is used as a symbol in many eastern traditions from Buddhism to Hinduism, just to mention a couple. It represents spiritual awakening or enlightenment. Besides the many versions of symbolism for this flower, it is just beautiful to look at.
Blue Shade Swarovski Crystal Bracelet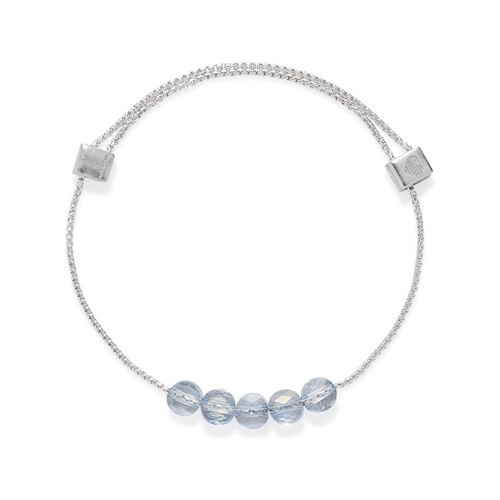 The beautiful Swarovski crystals on this bracelet bring all sorts of love and light to the equation. Crystals have been long admired for their ability to reflect so many colors outward and they are fascinating to handle and admire. This silver chain bracelet has five genuine Swarovski crystals on it to bring light wherever you go.
Evil Eye Heart Silver Chain Bracelet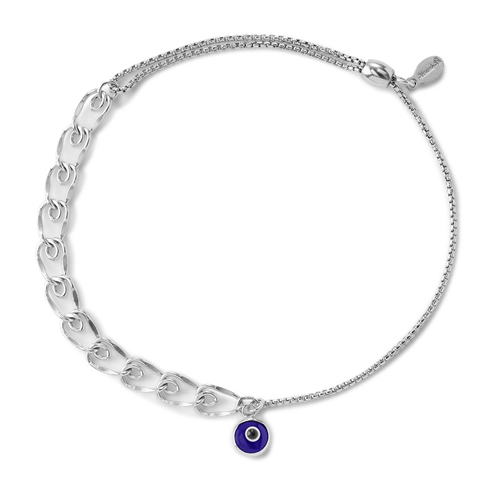 This is the evil eye symbol again and this time it is on a pull chain bracelet in silver with heart-shaped links. The heart used to be a symbol of the mind and the brain in days of old, but today it represents love, caring and romance.
Where to Find Awesome Silver Bracelets
Ben David Jewelers in Danville, VA, is your one-stop fine jeweler. They stock all of the Alex and Ani silver chain bracelets and they offer many other brands, as well. Stop on by and ask the sales person to show you all the many options of bracelets. You are sure to find several that you will fall in love with.