You want a special, extra sparkly diamond engagement ring to help you pop the big question on Valentine's Day. Of course, she'll say yes no matter what ring you show her, but a big ring that is full of twinkle will certainly make the moment even more memorable.

Engagement Ring
For the proposal it is very romantic to use a very traditional engagement ring. When most people think of an engagement ring, they picture a solitaire diamond ring. Modern styles still include solitaire diamond settings, but there are many other styles from which to choose today.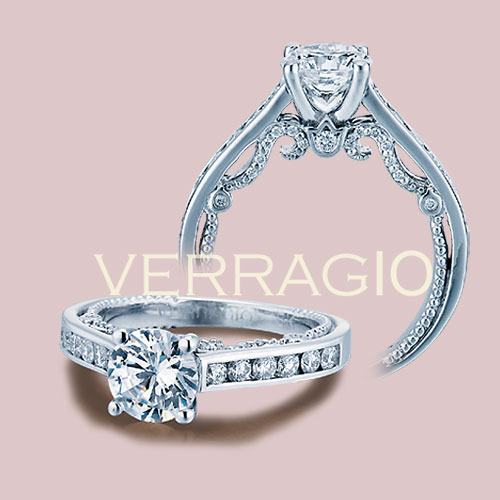 Diamond Solitare 7064R from the Verragio Insignia Collection If you purchase the engagement ring at Ben David Jewelers, it won't matter which ring you choose for the proposal. Ben David Jewelers has a very liberal exchange and return policy on their engagement rings. This is a fine jeweler that understands that you want to surprise her, so taking her ring shopping beforehand just isn't a possibility. You will need to give it your best shot in picking out a ring that you're pretty sure she is going to love. If your bride-to-be had her heart set on a different style or gemstone, this jeweler is happy to exchange the ring or make it meet her specifications. If there is nothing they can do to meet her wishes then they will take it back and issue a refund. And she will be able to shop elsewhere. Ben David Jewelers has all the possibilities covered for you.
Ben David Jewelers
Ben David Jewelers has engagement rings from all the most popular designer brands. All of these rings are stunningly beautiful and would make any woman get lost in their sparkle. Stop by Ben David Jewelers to browse and let the salesperson know you're going to propose. She'd love to give you some helpful suggestions on how to make that moment perfect.