Sterling silver jewelry is still a hot item, as fans of John Hardy's designs will attest. Silver goes great with everything and when John Hardy designs it, it is a spectacular statement for men and for women. Here are some of the must-have bracelets that customers are raving about this year.
Sterling Silver Jewelry
John Hardy designs and manufacturers amazing sterling silver jewelry for both women and men
. These creations are based on his experiences in the country of Bali, where he learned about the local culture and their traditions in jewelry making. Some of the newest designs are what people are raving about. Here is a sample of the bracelets for this year.
Classic Chain Bead Bracelet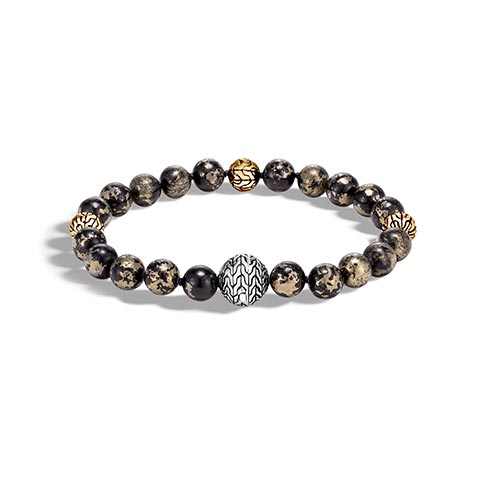 Classic Chain Bead Bracelet by John Hardy The Chain Bead Bracelet mixes sterling silver with Apache Gold stones for a rustic and very interestingly textured beaded bracelet for men. Three of the beads are 18K gold.
Classic Chain Cuff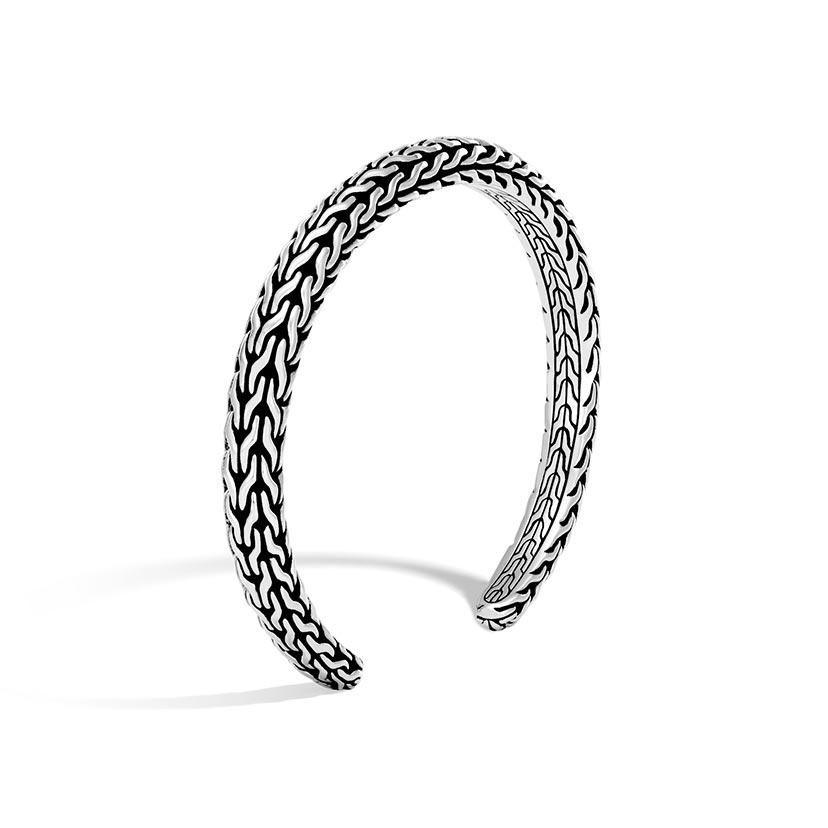 Class Chain Cuff by John Hardy The Classic Chain Cuff is made with sterling silver for men. The cuff measures 6mm wide and is available in sizes of small, medium and large.
Modern Chain Bracelet with Turquoise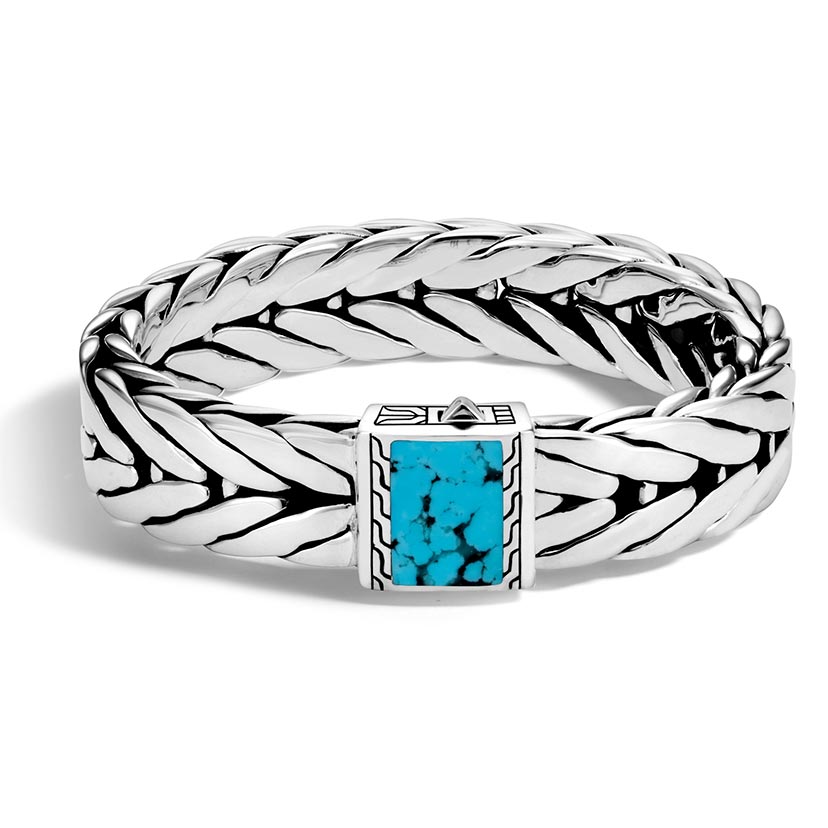 Modern Chain Bracelet with Turquoise by John Hardy The Modern Chain Bracelet is available with a stone of natural Arizona turquoise, brown tiger's eye or black onyx. The bracelet is 16mm wide and available in sizes of small, medium or large. It is made of sterling silver and has a pusher clasp.
Where to Purchase John Hardy Jewelry
Sterling silver jewelry designed and manufactured by John Hardy is available for purchase at Ben David Jewelers in Danville, VA. We stay well stocked in this particular jewelry designer, because he is so popular with our customers. Stop by today and we'll help you browse some of the exciting new designs for men's jewelry this year. We hope to see you soon.