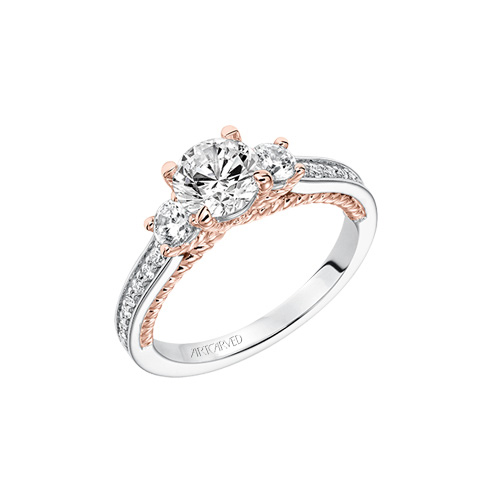 The Marlow Engagement Ring Designed by ArtCarved
The perfect engagement ring will be comfortable, affordable and sparkly! That is pretty much what most women are looking for and well, many of them will sacrifice comfortable for lots of very sparkly diamonds! If you are newly engaged or upgrading your original wedding set then here are some suggestions for you to find that perfect ring.
The Perfect Engagement Ring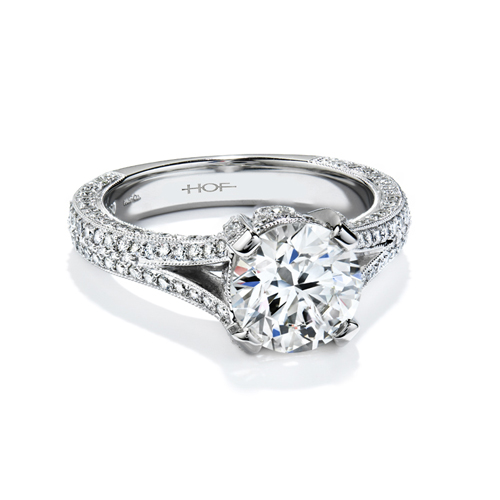 White Gold Diamond Ring from Hearts on Fire
When shopping, you need to narrow it down to the styles you like the best. Are halo rings your favorite? What do you think of the bezel settings? Do you want just one big solitaire diamond in the middle of the ring or do you like lots and lots of diamonds up and down the band, surrounding a big diamond and everywhere else you can put them? There are other considerations these days, also. Sure, traditionally, the perfect engagement ring will have a diamond or several diamonds in a yellow gold setting. But today, you can choose from a lot of different metals. You have your choice of yellow, rose or white gold these days. Other choices are also available like platinum or palladium. Jewelry designers are using a lot of different metals now. It is not just yellow gold for engagement rings anymore! Even the men's wedding bands can be made from very tough alternative metals.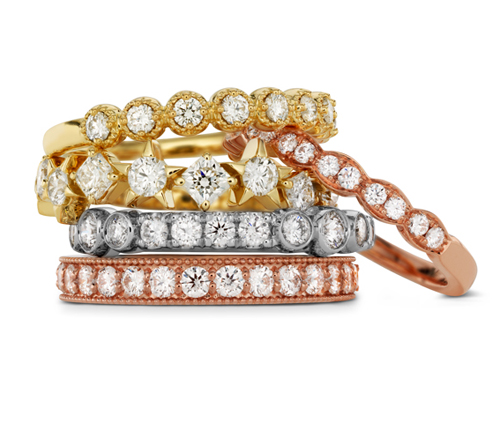 Hearts on Fire Choices in Gold Wedding Bands
Gemstones have gone far beyond just white diamonds. Your perfect engagement ring might be made up of a combination of colored diamonds. Did you know that you can buy diamonds in red, pink, yellow, brown, green or blue? You can!
LeVian Jewelers
specializes in colored diamonds and they have very beautiful designs for both engagement rings and right hand rings.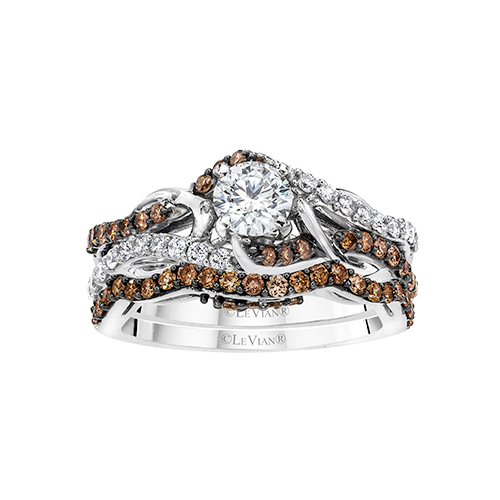 Brown and Chocolate Diamonds in This LeVian Engagement Design
Other gemstones are also becoming popular for engagement rings. If you have ever shopped for an engagement ring before, you probably noticed that they typically sell the setting apart from the main diamond. They allow you to pick out the exact diamond you want. You'll get to look through the jeweler's loupe and see the inside of the diamond, judge its flaws, color and clarity. But! You don't have to put a diamond in that main setting. If you really love sapphires or rubies, you can use those! Or you can add any beautiful gemstone that is special to you in that setting. So, don't be shy about mixing and matching gemstones for a completely unique engagement ring.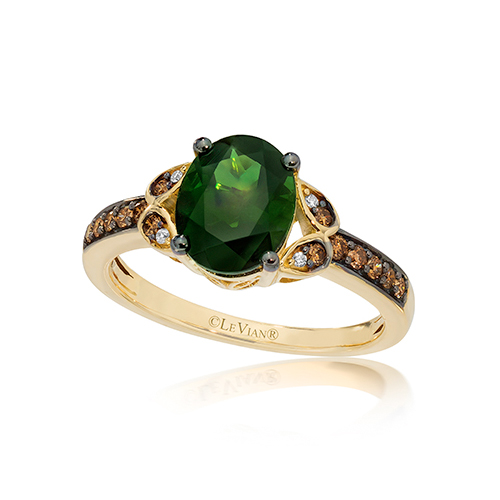 50 Shades of Green Diamond Engagement Ring
Where to Shop for Bridal Jewelry
Ben David Jewelers in Danville, VA, has a huge bridal section in their jewelry store just waiting for you to come in to try on engagement rings. The sales staff will help you narrow down the choices from hundreds of rings to find the perfect engagement ring for you.