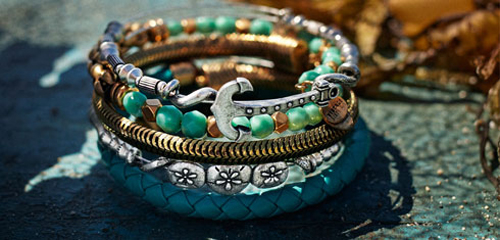 Part of the Summer Collection from Alex and Ani
Alex and Ani released their summer collection. If you haven't seen it yet, you are in for a treat. There are so many deep, rich colors like turquoise, ocean deep blue, coral red and jade greens. The color pallet introduces you to the richness of color of an uncharted voyage. Will you run into Captain Jack Sparrow? I think you will!
Alex and Ani Bangles
The summer collection from Alex and Ani is called Uncharted Voyage. It is full all sorts of designs based on natural creations. You can see the muted colors of sand dollars and driftwood. Hidden treasures abound of turquoise and red coral colored beads. These are all wrapped up and brought together with earthy colored leather wraps and silver finishes.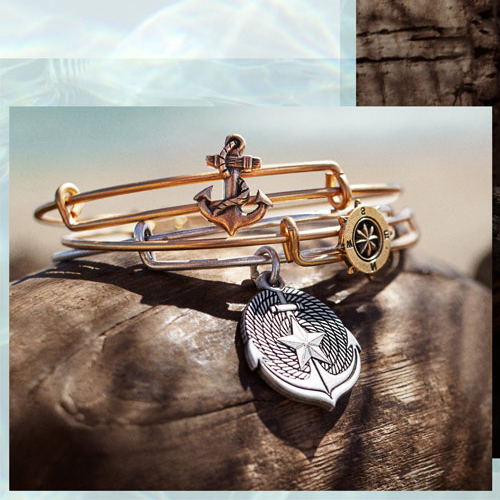 Anchors from the Uncharted Voyage Collection
Prices this season range between $28 and $58, depending on the design. There are earrings, bangles, bracelets and wraps. Everything you need to build a pretty stack to go looking for your handsome pirate on a sandy, secluded island.
The Entire Alex and Ani Collection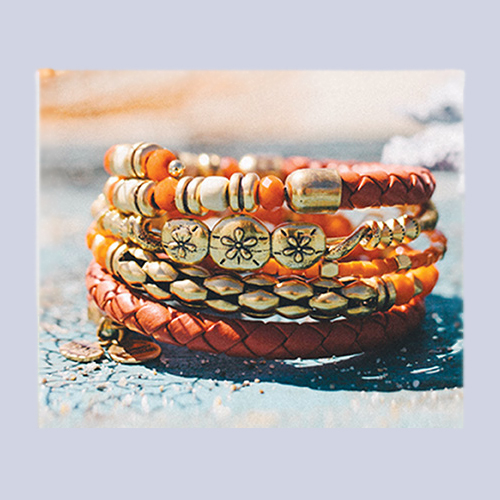 This Summer's Collection from Alex and Ani
If you'd like to browse the entire Uncharted Voyage collection online, click over to the
Alex and Ani website
. To purchase, just stop into
Ben David Jewelers
in Danville, VA, during normal business hours. They'll allow you to try them on and help you build your new summer stack of bangles.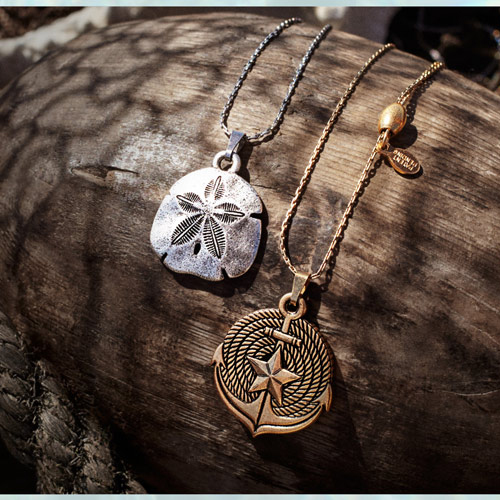 Summertime Sand Dollars and Anchors A great deal of work goes into the new collection design so that it looks perfect when you stack it all together or stack only certain parts. However, most all of their bangles and wrist wraps will mix beautifully with any of the Alex and Ani bangles. Don't be afraid to do a little experimenting with design. You might discover a look that is a perfect expression of your mood for that particular day.