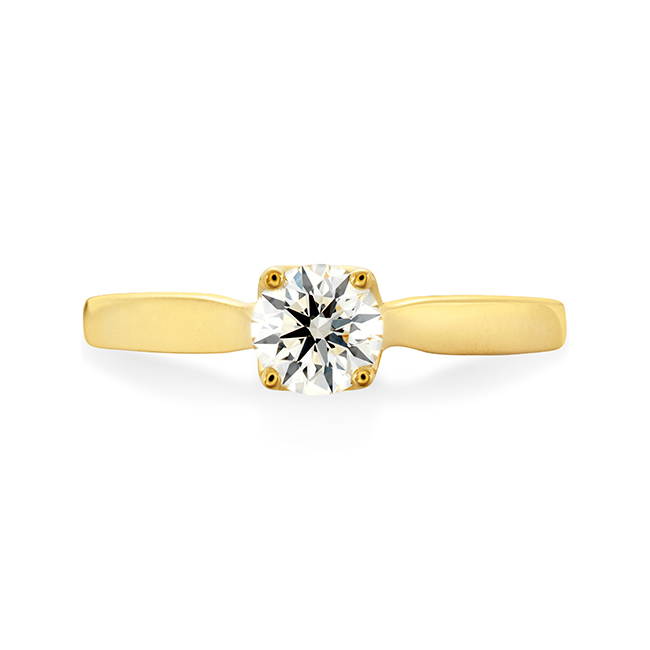 Simply Bridal Leaf Solitaire Diamond Ring by Hearts on Fire
In July of this year, the Annapolis, Maryland Goodwill donation sorters were having a normal day, sorting through all the dusty, musty boxes of donated goods just like any other day. Imagine the shock and surprise when they spotted that 3-carat diamond ring in the bin! The ring was a round diamond on a gold band and had been in the piles of second-hand clothes and shoes. It was tucked inside an average plastic baggy along with other jewelry. Of course, Goodwill wasn't going to put it on the shelf with the usual goods that they sell. The company decided to take it to auction. The bidding started at $1,499 and it sold for a whopping $11,601. This was quite the donation to the company!
Goodwill Industries
Goodwill Industries is a nonprofit organization that accepts donations of goods and sells them very inexpensively to the poor. The organization has been in business for over 110 years and provides goods and services to those in need.
A Diamond Ring Donation
It is unknown if the anonymous person who donated the diamond ring was aware of the value. Many times after someone dies, family members donate the vast majority of their possessions to organizations such as Goodwill. This particular donation was a whopper. Sometimes people will find an item like a diamond ring, a valuable painting done by a famous artist or other items worth a fortune at flea markets and thrift shops. Fortunately for this thrift shop, their employees knew a valuable diamond ring when they saw it and called it to the attention of their managers. The proceeds from the auction will go to a good cause.
Do You Know a Valuable Ring When You See It?
What would you do if you had been the donation sorter that day? Would you have realized this diamond ring was a very valuable ring?