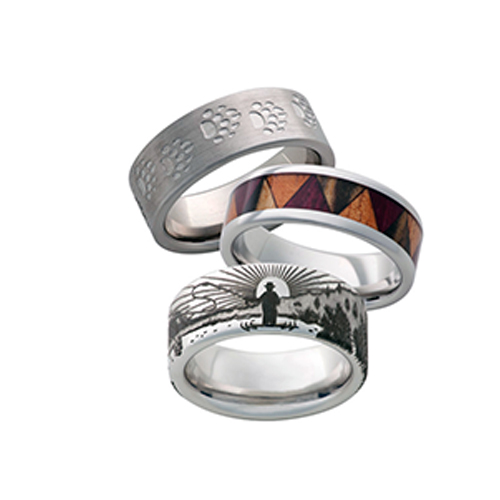 Unique Men's Wedding Bands from Jewelry Innovations
Unique men's wedding bands are found at Ben David Jewelers in Danville. Their selection is far more than just simple gold wedding bands. They carry numerous famous designer brands that specialize in wedding rings and engagement rings.
Unique Men's Wedding Bands
You can get everything in rings for men from gold to designer metals to camo! Ben David Jewelers carries all sorts of brands to meet the needs of every man. There are lots of metal choices and these brands carry a wide selection of sizes. You can even match the unique men's wedding band to the one your bride will be wearing.
Triton 22-4927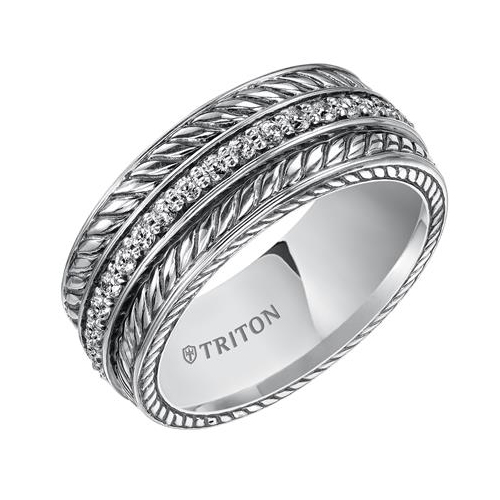 Triton Model #22-4927
The Triton Model 22-4927 is one of their sterling silver unique men's wedding rings that has black oxidation for a little extra definition in the styling. There are two rows of rope details that appear above and below the row of 29 diamonds.
TRITON 11-2062T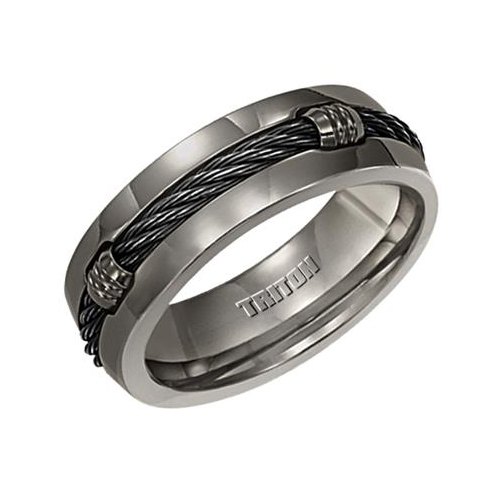 Triton Wedding Band #11-2062T
If Titanium is more of your ideal metal then
Triton
has a splendid, rugged design just for you. This tough ring can hold up to the abuse and has a very manly rope design that is almost nautical in appearance. It is available in sizes 4-16 and is 7mm in width.
Jewelry Innovation V6B Illusion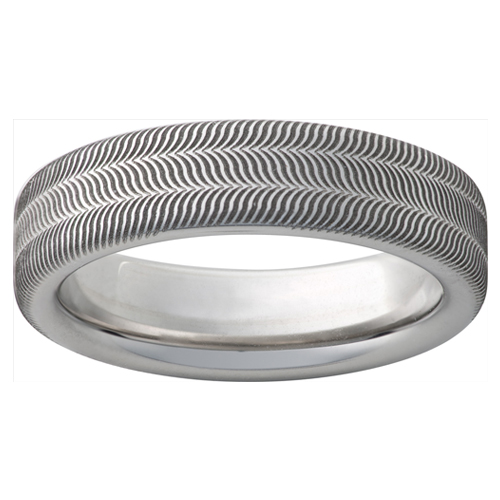 Illusion Designed by Jewelery Innovations
The Illusion design from Jewelry Innovation is one of their unique men's wedding rings that is made from tough and rugged alternative metal of Vitalium. The design is beveled and the awesome zebra type of design is engraved. This ring is sure to hold up well for a lifetime.
CB8BSKULL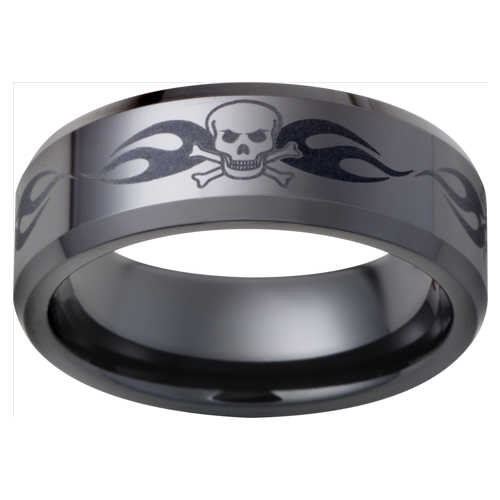 CB8BSKULL Designed by Jewelry Innovations
This skull design is from Jewelry Innovations. This unique men's ring is made from black diamond ceramic and the design is engraved. This cool wedding band should last a lifetime. The available ring sizes range from 5 up to 13.5, so you can get your bride a matching one!
Ben David Jewelers
Ben David Jewelers knows that a man's taste in wedding bands varies dramatically from guy to guy, so they make sure they are well stock in numerous styles. This is a jeweler that specializes in unique men's wedding rings and will go out of their way to get you exactly the ring that you have in mind. Then can even make your wedding band to your design specifications. Stop by today to have the sales staff show you all the different options that are possible at Ben David Jewelers in Danville, VA.