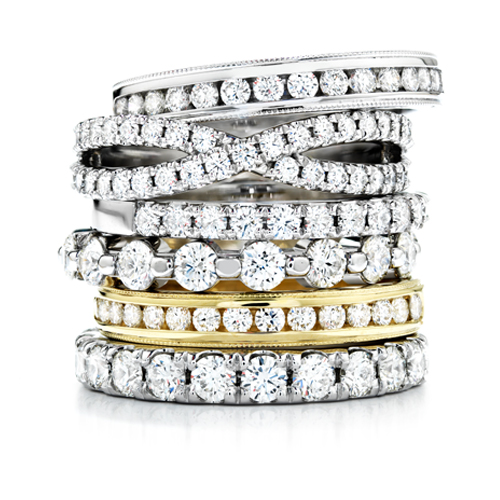 When you're shopping for unique rings, Ben David Jewelers is the place to visit. This jewelry store carries the top jewelry designer brands like Hearts on Fire. When you stop by the store, you'll find a host of unique and beautiful diamond rings to try on and enjoy.
Unique Rings
Hearts on Fire is a jewelry brand that can be depended on to design unique rings that are especially beautiful. Hearts on Fire specializes in white diamond rings for the right hand and in engagement rings. They also carry wedding bands. But, the following are unique rings for the right hand.
The Comet Ring by Hearts on Fire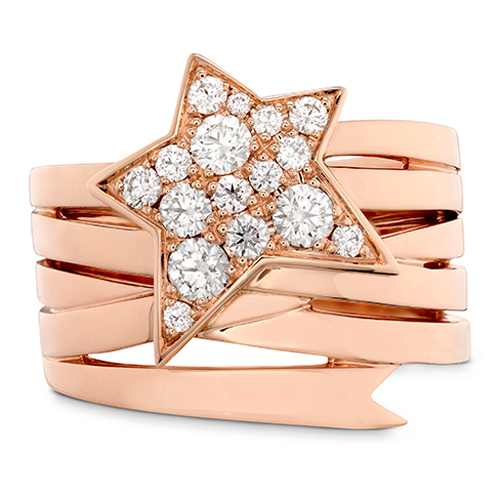 The Comet Ring is designed by Illa, a designer at Hearts on Fire. She has created a series of beautiful rings, earrings and necklaces with this astral theme of shooting stars and other designs that represent what is going on in the heavens above us. You have a choice of metal for this unique beauty of rose gold, white gold and yellow gold. The total diamond carat weight is approximately .60.
Enchantment Right Hand Ring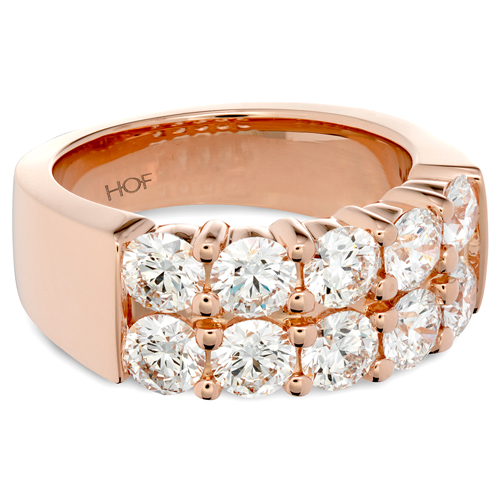 The Enchantment Right Hand ring is one of the more sparkly, unique rings designed by Hearts on Fire. It features ten perfectly cut Hearts on Fire diamonds for a total carat weight of approximately 1.50 carats. Your choices of metals are white gold, yellow gold, rose gold, platinum or a combination of white and yellow gold. Like all of their rings, sizes range from size 4 up to size 8.
Aerial Double Ring by Hearts on Fire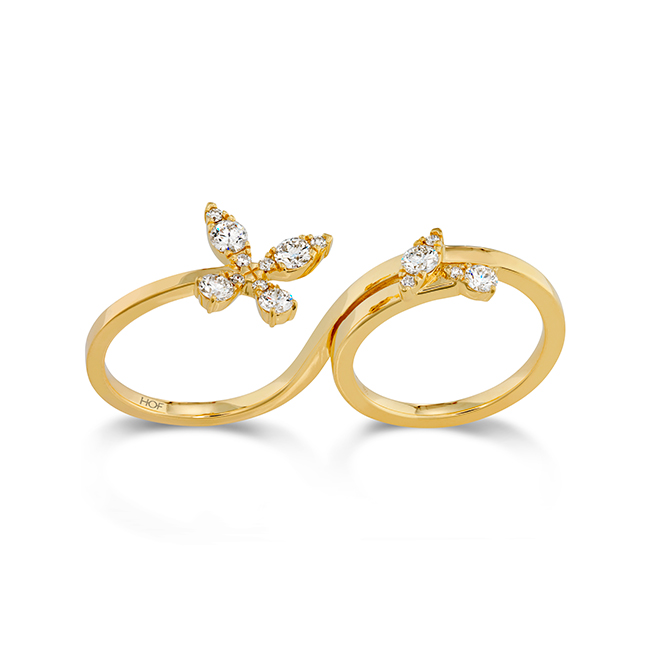 Double Rings are becoming very popular unique rings these days and Hearts on Fire has designed several of them. This particular double ring is available in your choice of white gold, yellow gold or rose gold and it contains approximately .70 carats of diamonds. The ring is designed with a beautiful butterfly in mind. If you have never worn a double ring before, it is a lot more comfortable than you might imagine.
Aerial Cross Over Diamond Ring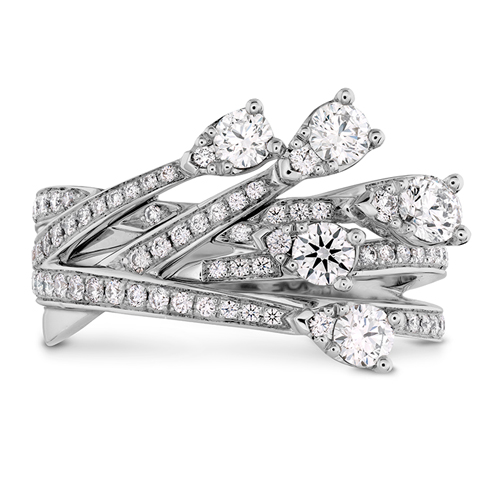 The Aerial Cross Over Diamond Ring is like a fireworks display in diamonds. The various stems shoot off into the air from one central ring. This is one of the Aerial collection's more exciting right hand rings. It is available in 18K white gold only and features approximately .95 carats in diamonds. If you are looking for truly unique rings with diamonds for the right hand, this ring just might be the ticket.
Ben David Jewelers in Danville
Ben David Jewelers carries the Hearts on Fire jewelry designer brand in their store in Danville, VA. You can browse these unique rings and others in the store. Ben David Jewelers carries many other designer brands of rings, so whatever unique look you are striving for can be found right in their display cases.