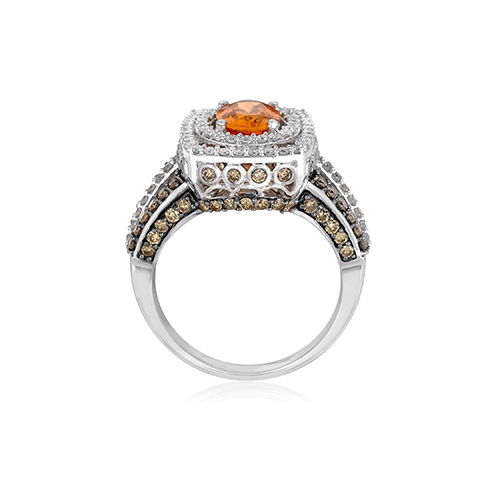 Levian Chocolate Diamond Ring VISH484PV
Unique wedding rings are for the bride who is a really special person who doesn't like to fit in with the crowd. For her there are rings that are either custom made or found off the beaten path. There are gorgeous, highly unique designs out there to find.
Unique Wedding Rings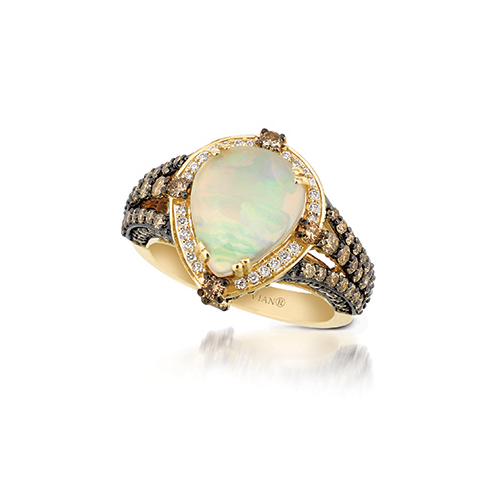 An Opal Ring Design by LeVian Jewelers
Unique wedding rings can be found at Ben David Jewelers in Danville, Va. They have a vast selection of wedding rings in their bridal section of the store. Some ideas to create something that nobody else is wearing is to take one of the engagement rings and put a different gemstone in the ring as the center stone. You have a huge variety of colored precious stones to choose from. You can use a colored diamond in yellow, green, blue, brown or even red! You can also use an emerald, sapphire, ruby or garnet. There are a whole host of choices when it comes to gems. You do not have to wear an engagement ring that is completely premade.
Hot Trends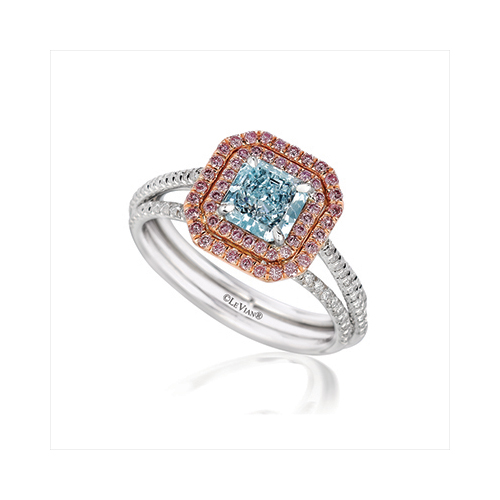 LeVian's ROBY201 Ring Has a Blue Diamond
If there are still several months before the wedding ceremony, you might decide you want to design your own matching unique wedding rings from scratch! The Master Jeweler at Ben David Jewelers is a highly creative individual that can help you through all the steps of ring design to come up with something awesome. You end up having something that has special meaning just for you, with your own symbolism and meaningful gemstones. Every couple has a unique story and you can build that story right into your wedding bands. There won't be another person on earth with anything like it.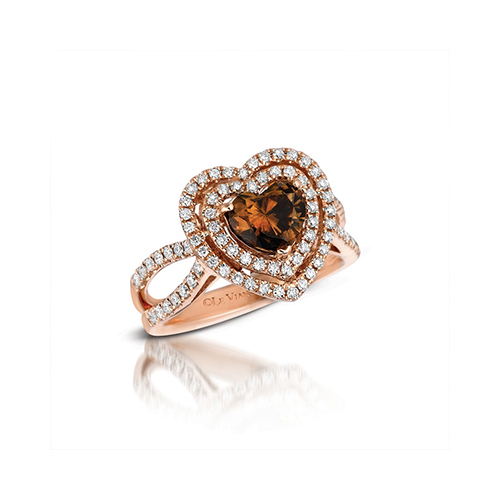 Heart Shaped Diamond Ring From LeVian
Choose unique metals for your wedding rings. Yellow gold is no longer the only choice when it comes to your wedding rings. You can use white gold, rose gold, platinum or palladium for your rings. You can even use several different metals in the same ring design. When you design your own unique wedding rings, there are all kinds of options for you. You need to think outside the box a little bit and the Master Jeweler at Ben David Jewelers makes it easy for you to do.
Estate Jewelry
One place to find unique wedding rings that most people do not think about is the estate jewelry section of Ben David Jewelers. There you will find unique, beautifully designed wedding rings from days gone by. Antique jewelry usually has very unusual charm with highly intricate design. Many years ago, jewelers really labored over a ring's design and created very elaborate jewelry. The only place to get that sort of style is in estate auctions or antique stores, but Ben David Jewelers always has estate jewelry displayed in their store.