Unique Wedding Rings by Triton
Unique wedding rings are available for men that can withstand the rough and rugged treatment an active guy will put it through. Ben David Jewelers carries the Triton designer brand of men's wedding bands that are made of Tungsten Carbide, one of the toughest alternative metals available.
Unique Wedding Rings
An active guy is always fixing the car, working in the shop to make something for the house or trying to fix the boat so he can go fishing. His wedding ring needs to be able to withstand all of that. This is why the jewelry designer Triton has designed a line of unique wedding rings just for him. They are made of Tungsten Carbide.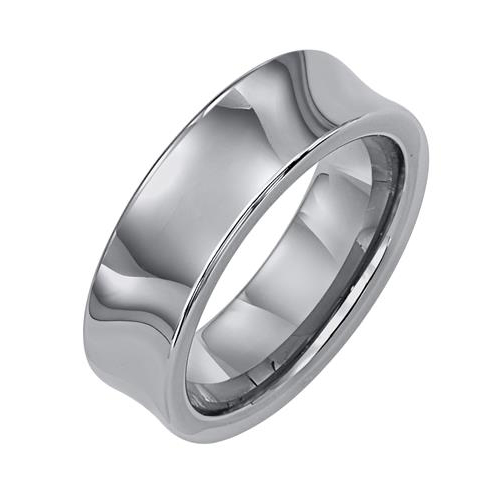 Tungsten Carbide Comfort Fit Band #11-2094
Tungsten Carbide TC850 is an alternative metal that has a high scratch resistance and is 85% Tungsten Carbide. This helps keep his wedding band looking great and needing very little maintenance. Triton's rings are strong, hypoallergenic and tarnish resistant. It will keep that great polished look forever.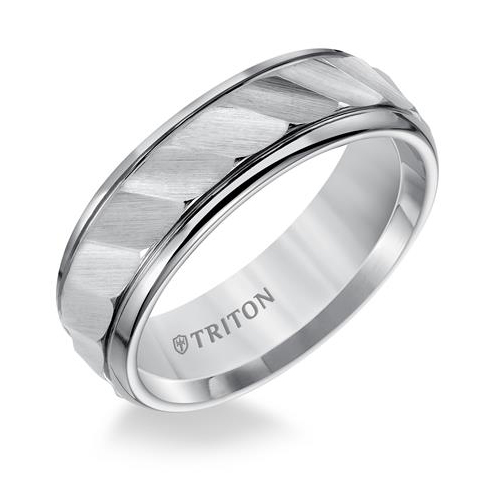 Black Tungsten Carbide Comfort Fit #11-2925
Tungsten Carbide TC850 is ten times harder than 18K gold. Gold wedding rings are known for getting all scuffed up and get deep scratches when a guy does a lot of physical labor. Sure, he could take off his ring before work, but given most of the day is spent working it isn't very practical to do that. A better idea is to get one of the unique wedding rings that are made with tungsten and that are scratch resistant.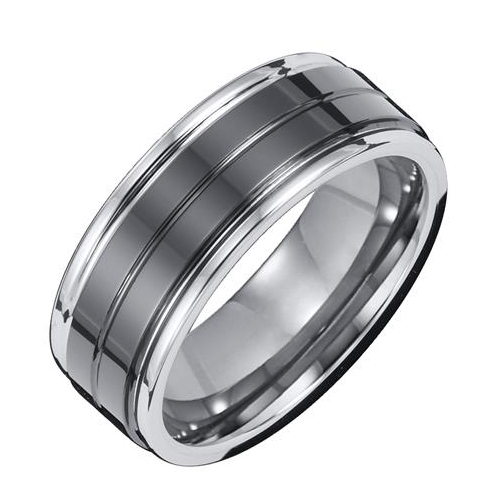 Triton's Bright Polished Ring with Tungsten Carbide
These Triton unique wedding bands are made with Tungsten Carbide and have a deep, gray color. They are a good heavy weight much like the feel of platinum. Many of these rings are also available in white, black, yellow and rose, depending on the style.
Where to Buy Wedding Bands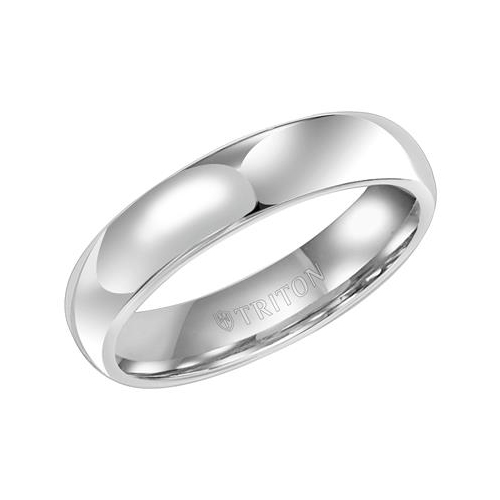 Domed Rose Tungsten Carbide Ring by Triton
Ben David Jewelers stocks the
Triton men's wedding bands
and carries many of the Tungsten Carbide styles in the Danville store. Stop by and browse all the unique wedding rings they have available for the active guy. Ben David Jewelers understands how the active guy has special needs when it comes to his wedding band. They'll help you find a style that you enjoy and it will also hold up to your lifestyle.