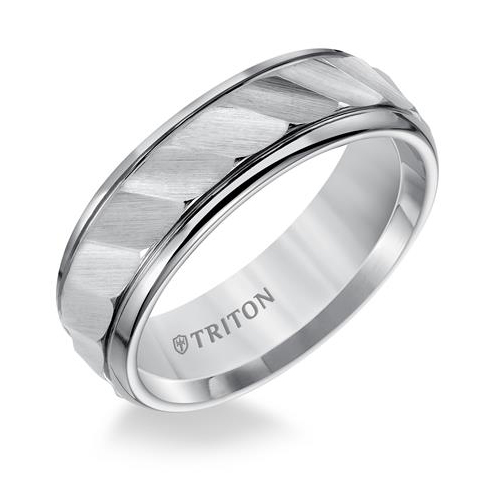 Black Tungsten Carbide Comfort Fit #11-2925
If you want a used men's wedding band, Ben David Jewelers in one of the first places to check. Ben David Jewelers carries estate jewelry. Estate jewelry is antique and other pre-owned jewelry that is for sale. Sometimes it is a great way to get a deal and sometimes you can find beautiful designs from days gone by.
Used Men's Wedding Band
You can find a used men's wedding band in ads on online classified websites for your town, such as Craigslist. Sometimes when a couple is divorcing they'll sell their wedding bands. It is very sad for them, but can be a great deal for you. Your jeweler can polish up the ring and make it look like new again.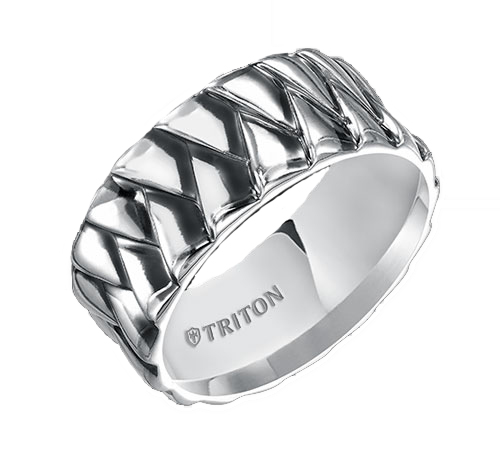 Triton Jewelry Sterling Silver Men's Wedding Ring
Ben David Jewelers always has
estate jewelry for sale
in their Danville, VA, store. You can stop in and browse their estate sale case to see what is new that day. These items change all the time as people come in to sell their jewelry. You should speak to the sales staff and ask them to keep an eye out for the style you're looking for. She can give you a call when something you want comes in.
Unique Wedding Rings
If you're looking for a used men's wedding band because you want to find something really unique and unusual then you should consider having one made. The Master Jeweler at Ben David Jewelers can create exactly what you're looking for. You can explain to him the features of what you're looking for and he'll sketch it out for you. It is a bit of a process, but he can turn the idea that is in your head into reality. Soon, you'll have the exact ring you've been searching for!
Unique Wedding Rings by Triton
Ben David Jewelers
Ben David Jewelers might have a used men's wedding band in their estate jewelry section and you can also have their Master Jeweler create one for you. You might also find a wedding ring that meets all your style requirements in their bridal section of the store. They carry hundreds of gorgeous wedding rings in all price ranges, metal choices and gemstone choices. You might find the perfect ring in stock right now. Stop by their store in Danville, VA, and speak with one of the salespeople about the exact type of ring you're searching for. She can probably find it for you.