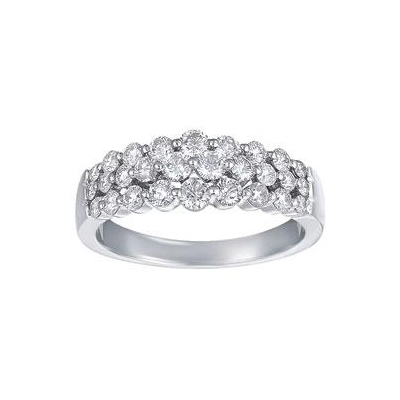 Anniversary Ring WR838 from Ben David Jewelers
Used wedding rings are such a deal right now because of the current high price of gold and platinum. Pre-owned, or Estate Jewelry, is based on what the owner would like to sell for, and not priced like new jewelry. By shopping estate jewelry for your rings you can save a lot of money and also get a beautifully designed set of rings.
Used Wedding Rings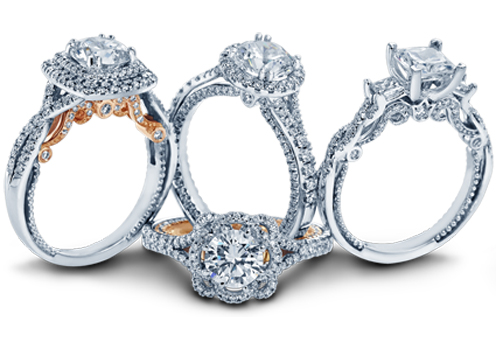 Verragio Engagement Rings
The best place to shop for used wedding rings is to ask to see the Estate Jewelry case at Ben David Jewelers. These are rings that are being sold because someone is selling off collections from an estate or the owner of the jewelry no longer wants to keep it. Sometimes these engagement and wedding bands are from auctions the jeweler attended. Regardless of where they came from, they were created in a time when gold and platinum were sold for far less money. That means you can pick these up at great prices.
Antique Jewelry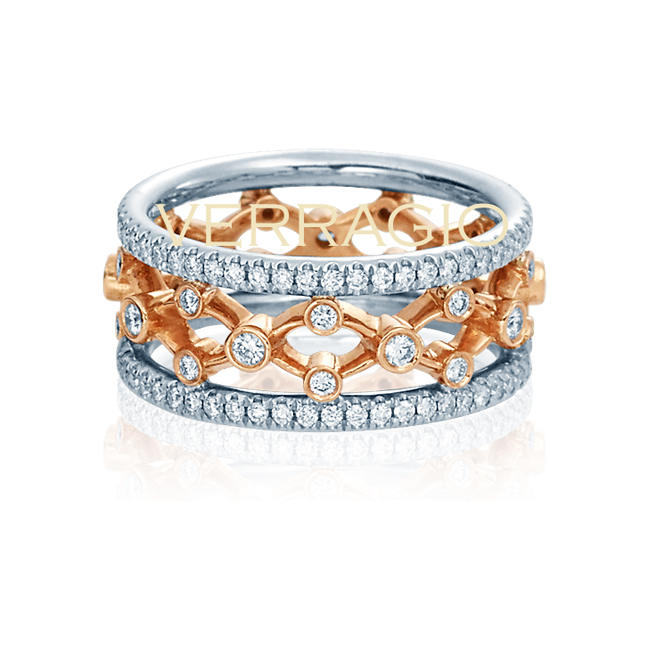 Eterna Diamond Wedding Band by Verragio
Antique jewelry is sold as estate jewelry, also. These rings are very old and usually have a collectable value to them in addition to the gold and gemstone value. Most of the time these used wedding rings will have incredible detailed designs and they are just gorgeous. You usually cannot find rings like this made commercially anymore. You would have to find a very talented jewelry designer and privately commission them to create such a piece. Antique wedding rings are works of art.
Where to Find Used Jewelry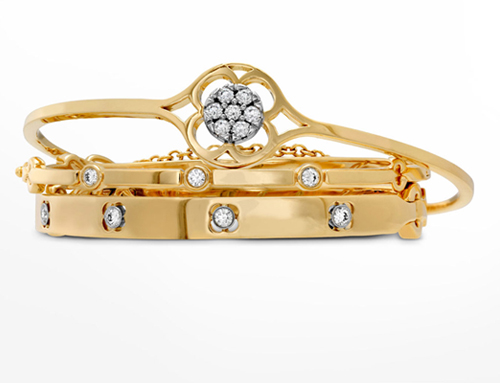 Copley Wedding Ring Set from Hearts on Fire
Used wedding rings can usually be found in
Ben David Jewelers' Estate Sale
display case in their Danville location. The jewelry in that case changes all the time as people bring in rings they want to sell and others are sold. Much of what is in the case is one of a kind rings and other jewelry. If you want the great value of purchasing a set of estate rings, stop by the store and ask to see what is available today.