Verragio
Verragio Price Range for Diamond Engagement Rings
The Verragio price range is good for those shopping for engagement rings. Their starting prices will range only $1500 – $2000. Of course, you can always spend more. Here are some things you will need to keep in mind when you're shopping on a budget.
Verragio Price Range
Shopping on a budget can be frustrating sometimes. Everyone is more attracted to the lavish and expensive rings and it is disappointing to find out they will cost far more than your budget allows. So, you'll need to keep in mind that while a Verragio price range is lower there are still some expenses that will increase that.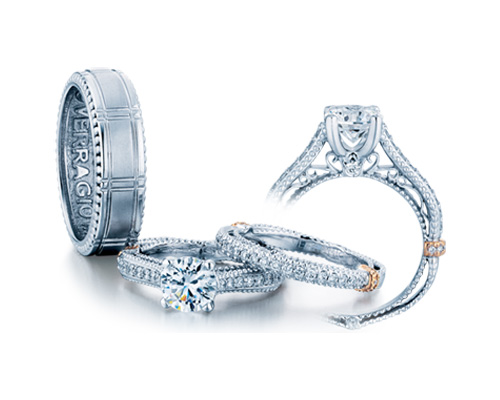 The least expensive diamond engagement ring from Verragio currently is $1550. This ring includes all the diamonds, except for one. It doesn't include the center gemstone. A large diamond that fits in the center is the most expensive part of the ring. That doesn't matter if you already have the diamond that will be placed there, but if you don't then you will need to buy it.
Diamonds come in a large variety of prices, too. Diamonds are all different in ways that have little to do with size. They are judged by their weight, but also by their cut, clarity and color. You can get the price of the center gemstone down quite a bit by choosing a diamond that has a less valuable clarity or color.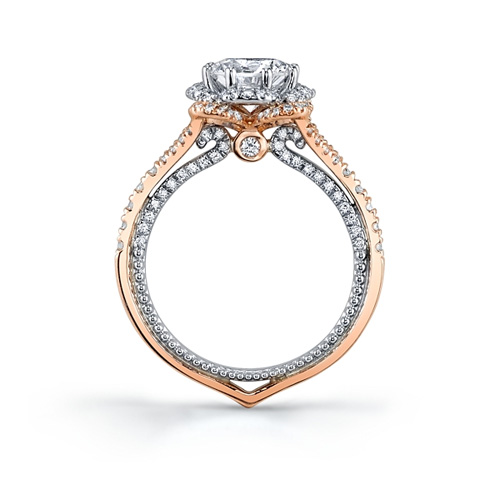 You can also put a less costly gemstone in the middle of your engagement ring. If you have a favorite color then choose a gemstone that is of that color. Engagement rings don't have to contain a center diamond, the center can be any gem that you love. Stop by Ben David Jewelers today and we'll help you come up with beautiful ideas for your Verragio price range budget.