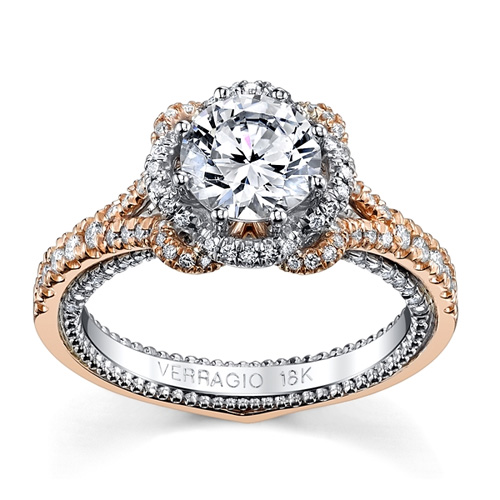 Verragio rose gold is particularly beautiful, because they put so much intricate detail into the design of their engagement rings. The Verragio website doesn't display any of the rose gold settings for some reason, but here is an especially beautiful engagement ring they create. You can find Verragio engagement rings at Ben David Jewelers.
Verragio Rose Gold
Rose gold is a new favorite of gold color with both men and women. It is a welcome change from the usual yellow gold that people have worn for thousands of years. White gold is nice also, but it is often mistaken for the lesser valuable silver. Verragio rose gold is the hot new color in engagement rings and wedding bands. It is worth a browse when you pop into Ben David Jewelers' huge bridal section in their Danville, VA, location.
Here is a Verragio rose gold choice in diamond engagement rings. This gives you a good idea of just how gorgeous these rings are.
Rose and White Gold Engagement Ring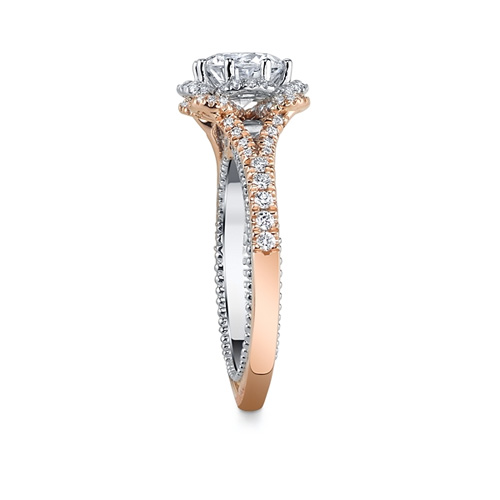 This diamond engagement ring is designed by Verragio. They used a combination of rose gold and white gold to make this wonderful creation. The Verragio rose gold is used on the outside of the ring for the diamond encrusted split shank and the setting.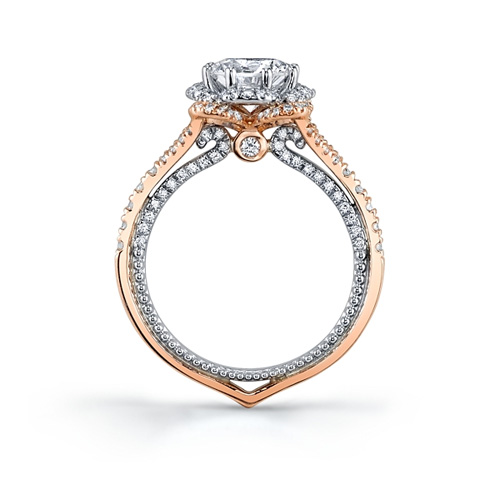 The inside of the ring is created with white gold and decorated with diamonds. White gold is also used to make the halo around the center diamond, adding a little more interest in the design.
Ben David Jewelers
Ben David Jewelers always has a good stock of Verragio rose gold rings for you to browse. If you are thinking of popping the question today for Valentine's Day, then this ring would be the perfect choice for your new fiancée to wear.