Vintage engagement rings offer the sense of time and tradition many brides look for – especially if they hope to pass a piece along as heirloom jewelry. Whether you're a fan of Edwardian jewelry, Art Deco, Art Nouveau, Mid-Century or "Modern" jewelry, a truly vintage ring or vintage replica adds an eye-catching twist.
Vintage Engagement Ring Styles
Typically, jewelers and collectors classify rings older than thirty years but less than 100 years as vintage engagement rings. Many couples may seek styles similar to a treasured piece worn by an older family member or simply wish to reflect a period of fashion they admire. Noting that, "vintage" can include a wide range of styles from delicate rings, loaded with filigree and distinctive geographic shapes to traditional 1950s sets and linear baguettes of large 1970s rings.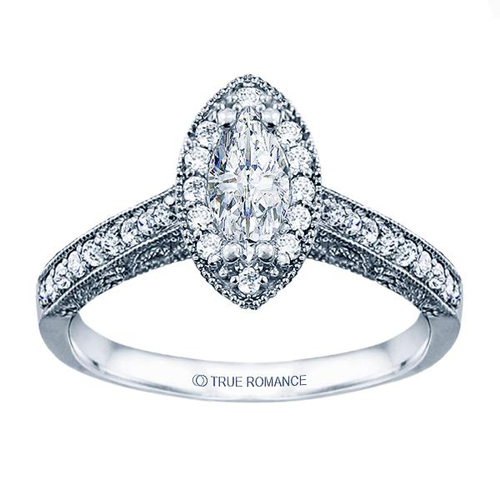 From the Vintage Collection of the Ben David Collection One thing to keep in mind when considering a historic style is whether you simply want one ring, a ring and separate band, or a coordinating ring and band set. You'll notice though time that different periods favored distinctive arrangements. Large Art Deco rings filled with detailed enameling didn't always work well with bands. On the other hand, many traditional Mid-Century sets may look peculiar without their accompanying pieces. Prepare yourself for what combination fits best with your lifestyle and dreams. If you opt for a vintage ring and not a vintage replica, understand that you might not always receive verification from a detailed appraisal. Gem grading wasn't commonly utilized for more common pieces until the middle of the last century. You may need to find an
appraiser
who specializes in vintage or antique jewelry for the most accurate appraisal.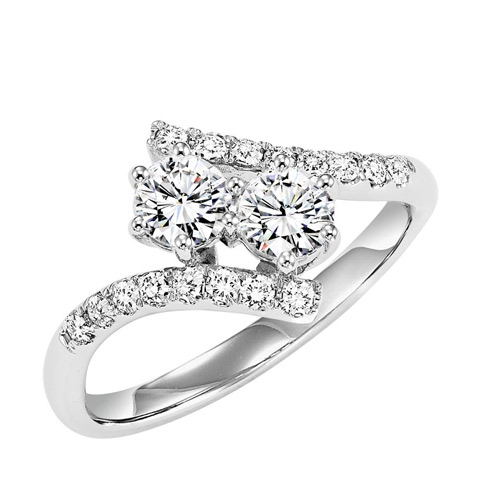 Vintage Diamond Wedding Band If vintage engagement rings fill you with notions of everlasting love, talk with us at Ben David Jewelers to discuss options that work best for you. We always stock vintage jewelry in our estate case, so you might want to browse that area first.