For some brides to be, vintage wedding rings are better than a brand new one from a major designer. Buying vintage embraces that long tradition of using a family heirloom. Not every couple will have a ring like this, so buying an antique ring is a way a bride can have a ring full of the energy of a past long lasting love. Here are some ideas on where to buy these wonderful rings.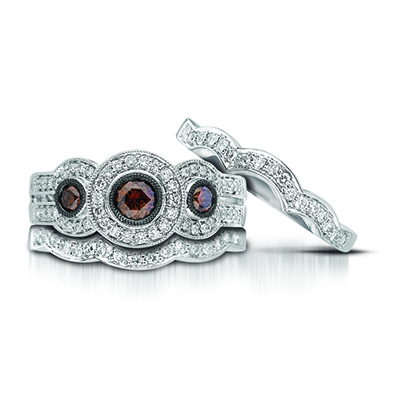 Le Vian Bridal Sets LV-YPFF20
Where to find Vintage Wedding Rings
There are a few places where you can find vintage wedding rings to buy. The first place is an estate auction where they are liquidating the assets for settling the estate. Surviving children will usually have an auction in order to easily split assets of the will. This is where you can find some great deals. But, you need to be aware that all that glistens is not gold. Just because grandma said it was gold, or a 3-carat diamond, doesn't mean it is. You need to have the skill set to determine the genuineness of gemstones and metals.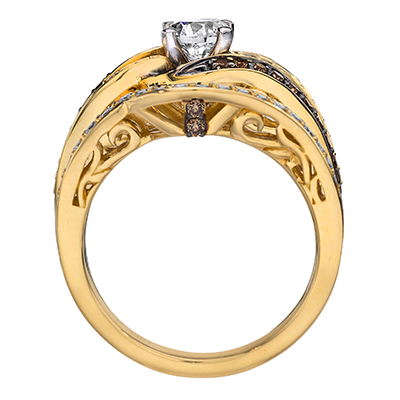 Engagement Ring in Yellow Gold by Le Vian Websites like Craigslist is used to sell vintage jewelry, also. There is the danger of being robbed using these services, however. Many times, an ad is placed on the website with the only purpose of luring a victim to them with a pocketful of cash. Even if the seller is real, you'll need to be able to evaluate the value of the vintage wedding rings. The very best place to view these types of wedding rings is at a fine jeweler that has a sterling reputation. Fine jewelers, such as Ben David Jewelers in Danville, keep an
estate jewelry case
in the store well stocked. These items are properly appraised by the master jeweler in the store, so you know exactly what you are buying. Many times, you can find beautiful antique wedding rings for both the bride and groom. Stop by Ben David Jewelers today to browse previously owned wedding bands and engagement rings.