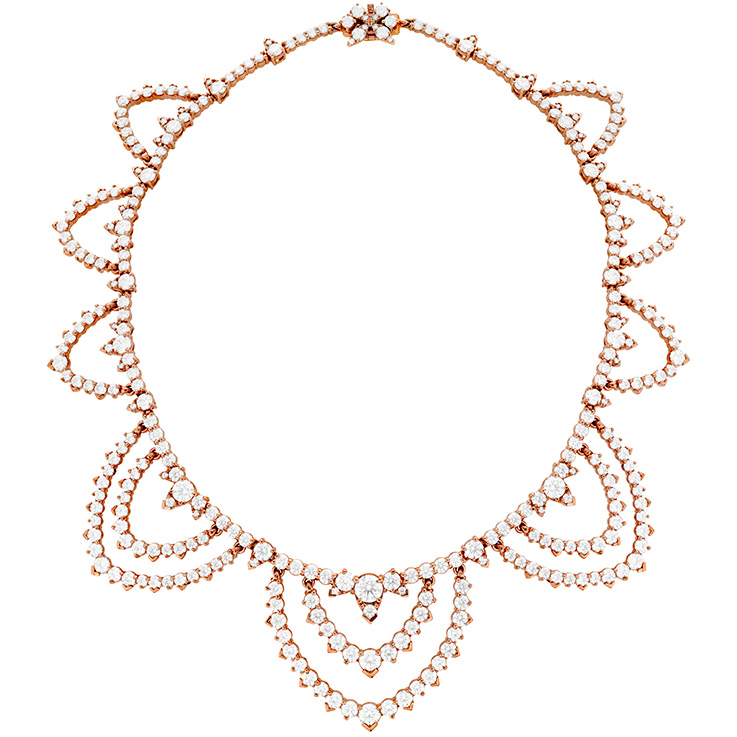 Aerial Diamond Collar by Hearts on Fire
We buy diamonds and gold, but many people do not realize that. Of course, we are a fine jeweler and this is the store that generations of families in the Virginia and North Carolina areas have come to depend on. But, we also will pay cash your old jewelry, loose diamonds and scrap gold.
We Buy Diamonds and Gold
We will give a fair cash payment when we buy diamonds and gold at Ben David Jewelers. Not all customers that sell jewelry for cash are extremely unhappy women after the divorce. The reality is, most of the gold, platinum and palladium jewelry that is brought to us to be sold is just outdated jewelry they've had for decades. They have no plans for the jewelry and just want to clear it out of the jewelry box.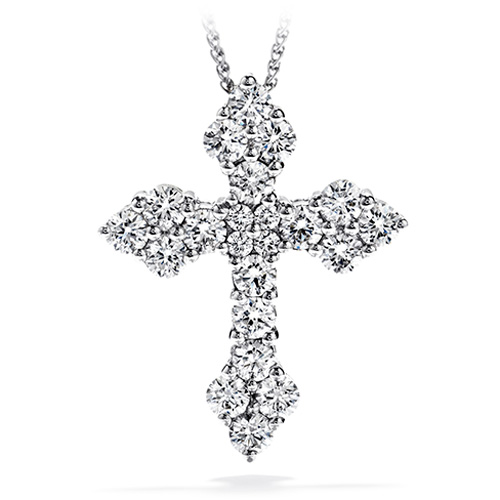 Divine Byzantine Cross Pendant Necklace by Hearts on Fire
Selling Diamonds
A diamond can be a little bit of a savings account. You can sell your loose diamonds or diamonds in jewelry settings. If you'd like to swap out a beautiful diamond for another gemstone that you like better then you'll likely get that gemstone plus cash back. If you have loose diamonds and other gems, don't let them just sit in the safe deposit box, bring them in and we'll buy them for cash.
Estate Jewelry
When you bring in your old jewelry for scrap, sometimes our master jeweler will notice that what you have is a very valuable piece of jewelry. Some rings, pendants, bracelets and earrings have an antique value to them. In these cases, we'll put the item in our estate jewelry case to sell on consignment for you.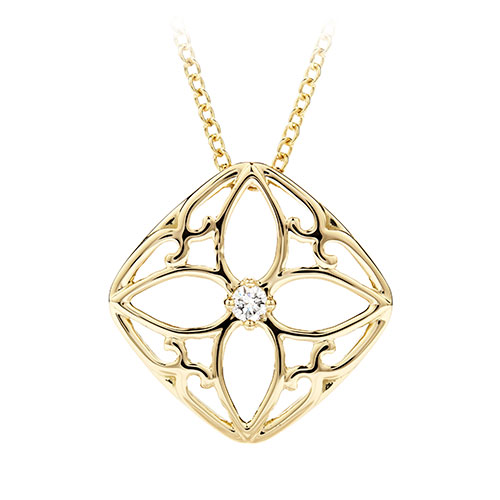 Potpourri Filigree Pendant by Hearts on Fire
Ben David Jewelers
We
buy diamonds and gold
at Ben David Jewelers. We can also put your valuable jewelry for sale on consignment where it will bring far more than scrap value. Stop by today to speak to us about the jewelry that you no longer wish to own.