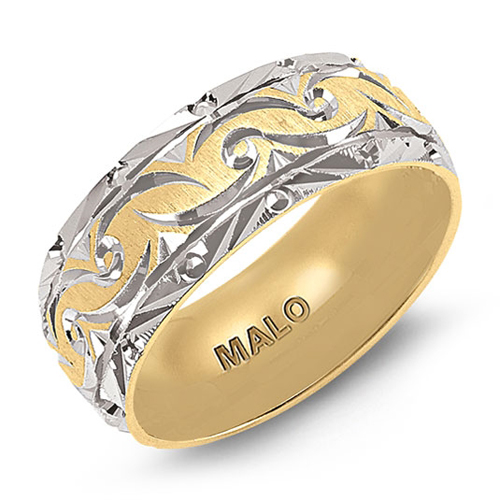 Gold Wedding Ring by Malo
This wedding cake story might top most that you have heard. When Linda and Roman Salazar's wedding reception was in progress, their five tier cake slid off the table and landing on the floor of the banquet hall. Tom Manetti, the owner of the establishment, Metropolis Ballroom, scooped up a couple of the top layers while donning surgical gloves stating that he has a sanitation license and he and his facility are very responsible.
Wedding Cake Tragedy
Manetti claimed that his original thought was that there were at least a couple of good layers of cake, but later said he never intended to serve the dropped wedding cake to the guests. Unfortunately, served is exactly what happened. Linda Salazar had told them not to serve it, but apparently, it was not immediately thrown out. Some employees saw it and served it.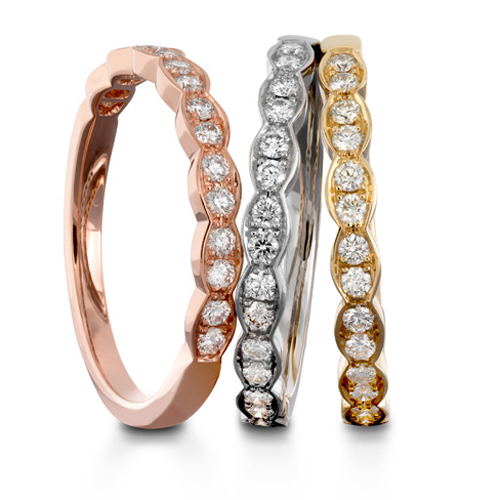 Rose Gold Wedding Bands are a Choice of Gold from Hearts on Fire
This wedding cake horror story came to light when the Salazars
contacted the help column of the Chicago Tribune
. The Salazar's felt they were entitled to a complete refund of the $28,684.33 fee they paid for their reception, due to the incident. Manetti was not returning their calls, so they asked the newspaper's Problem Solver for help in the matter. The newspaper published the story in their Problem Solver column and Manetti responded. Manetti said that he could not respond to the requests for a refund, because his attorney told him not to. But, through the help of the newspaper, the Salazars and Manetti came to a refund agreement. The Salazars were to be refunded $3,142.50 for the banquet hall dropping and serving the cake to guests. The Salazars were to sign an agreement Manetti's attorney had drawn up and then they were to receive the check.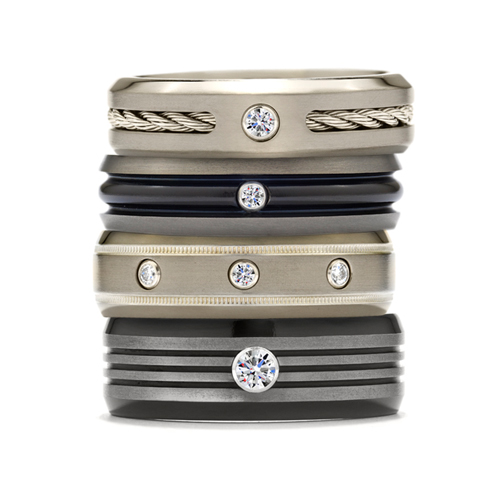 Men's Wedding Bands from Hearts on Fire
Do you have an interesting story about something that happened at your wedding? We'd like to read about your story. It doesn't have to be about a wedding cake.
Email to let our writer know
. We might include your story in one of our blog posts.