Wedding cakes, while they need to be decadently delicious, also play a huge role in your wedding style. Just as wedding rings and engagement jewelry highlight tradition or unique flair, so do wedding cakes. While some customs have fallen away through the years, we're still pretty sweet on one: cake charms.
Wedding Cake Charms
Popular in Victorian times, wedding cake charms or cake pulls became an established tradition in the American South, especially in New Orleans. The practice involves baking silver or gold charms inside the cake. Don't worry. They aren't lost forever. A ribbon conventionally anchors each of these charms. Bridal party members and special guests pull out the ribbons or beads before the couple cuts the cake. The charm received, as well as the attached wish, is for the recipient to keep.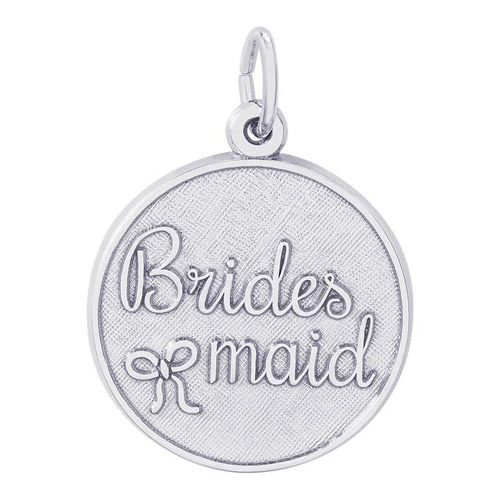 Bridesmaid Disc Charm in Sterling Silver by Rembrandt Charms may include rings which symbolize an upcoming marriage, hearts that tell of a coming love, a fleur-de-lis signaling prosperity, or a four leaf clover representing luck. Check out our wide range of Rembrandt charms to see what might thrill your guests. Looking for something more elegant than ribbon? Try strands of pearl beads. Some brides choose to give necklaces or bracelets where recipients can wear their charms. Others have updated the tradition to use a necklace chain or bracelet as the actual cake pull. This turns a fun tradition into a lasting memory not only of your wedding, but of your friendship as well.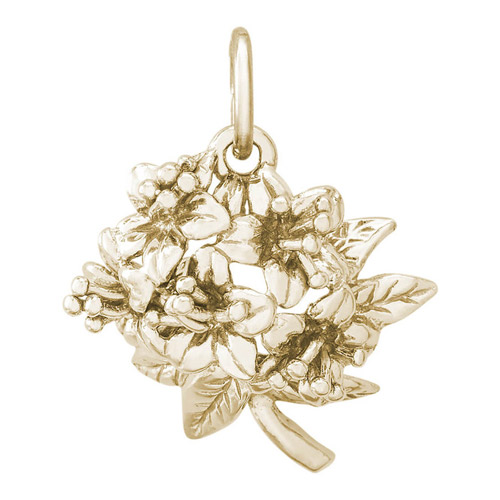 Azalea Bouquet 14 Karat Gold Charm by Rembrandt Charms Your wedding cake serves as a grand symbol of style. Whether you choose to honor traditions like cake pulls and
charms
or go for something modern, make sure it tops off your sweetest day ever. While you're contemplating the charm of your own cake, take a look at some of these gorgeous cake trends through the years.