Weddings
Wedding Costs and Not Breaking the Bank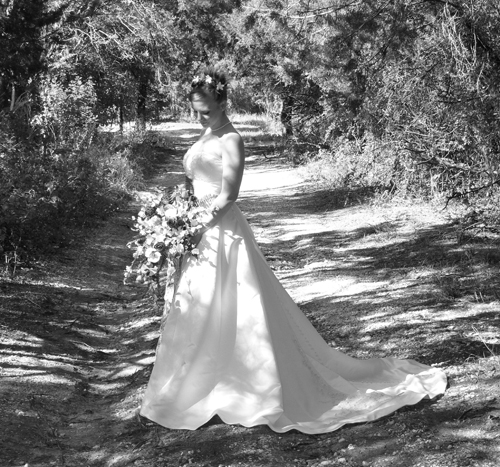 Wedding costs can really add up fast. Here are some ways you can avoid starting your marriage with a large debt from the cost of the wedding. It doesn't have to be super expensive and it can still be a beautiful, memorable day.
A Borrowed Dress to Cut Wedding Costs
Wedding dresses cost many thousands of dollars if you are shopping for a new designer wedding gown. But, you do not have to buy new and you don't have to buy a designer name gown. Wearing a wedding dress only for the wedding is a rather new idea. Before the 1940s, it was normal to wear that dress at other occasions, also. It was not typically kept in a trunk in the attic, never to be worn again. So, if you want to buy a used a dress, you should feel free to do that. You can reduce wedding costs and spend those few thousand dollars on the reception!
There are many wedding dresses being sold on EBay from the Chinese manufacturers that make them. You can get a stunning wedding gown for less than $100. Yes, that is right, less than one HUNDRED dollars. You might need a little alteration here and there, as these dresses typically do, but you will have plenty of money left in the budget for that. Buying directly from China is an excellent way to keep wedding costs down.
Engagement Rings and Wedding Bands
You can think outside the box a little bit when buying engagement rings and wedding bands in order to avoid high wedding costs. Shop estate jewelry and you might find antique jewelry that you can use for your wedding rings that you like even better than the new bands.
You can also use silver instead of gold or platinum in your wedding rings. Rings do not have to be gold, silver is far less expensive and sometimes it is even prettier. This can help you save a little money on your wedding costs. But do be certain you love the rings you get. This is one place you might still want to splurge.
A Wedding in the Park
Having your wedding in a public park can be a gorgeous setting that will be both relaxing and romantic. It is an excellent way to keep wedding costs in line, also. Usually a park permit costs far less than it would to rent space at one of the usual wedding spots. The park will have ample parking and other useful facilities. You can have the caterer set up there as well. Just be sure to have an indoor spot close by just in case of rain.
Keeping Wedding Costs in Budget
Your wedding costs can be kept to a reasonable level with a little creative thinking. You can put more money into the overall experience and not be so extravagant in some of the usual ways. It is the romantic moments of the day that you're going to cherish for all time, not the minor details.  If you want us to help you come up with some creative ideas for your wedding, stop by our Ben David Jewelers store in Danville, VA, and we'd love to sit down with you and help you come up with new wedding ideas.