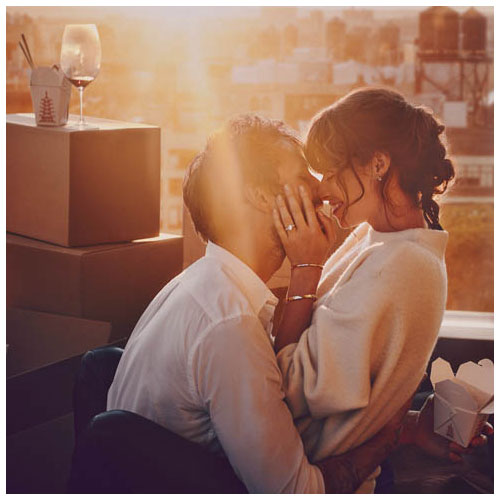 Hearts on Fire Diamond Engagement Rings
Today's wedding hairstyles offer brides another area to sparkle beyond their stunning new rings. A variety of tiaras, clips, combs and charms say "look at me" instead of hiding behind a traditional veil and up do combination.
Wedding Hairstyles Eclipse the Veil
Wedding hairstyles evolve in fashion just like dress styles and jewelry. One of the greatest shifts in recent years accompanied the decreasing popularity of veils. According to an April 15, 2016 New York Times article, many now skip a veil altogether. Even more pass on the blusher, the section of the veil that covers the face. "The idea of my husband lifting a veil over my face as his possession in front of our family and friends would have made me feel objectified," one bride said. This absence of veils removes the need for architecturally constructed hairstyles … and hundreds of uncomfortable hair pins.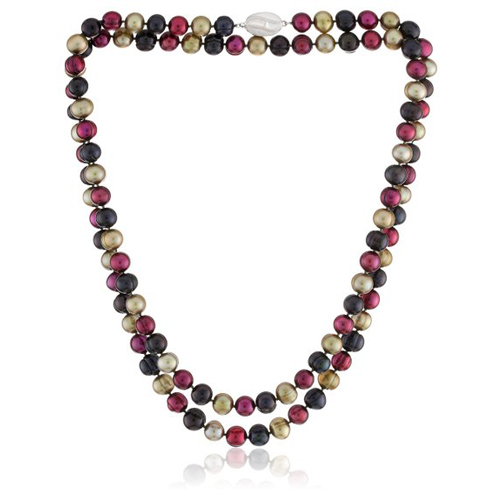 A Colorful Pearl Necklace Designed by Honora
Veils falling out of fashion allowed a bride to opt for more personally flattering styles. However, don't feel that bridal hair simply looks plain or everyday. Adding jeweled hair accessories signals a special occasion, even if you're wearing your typical hairstyle. While tiaras often come to mind with wedding hair accessories, stopping there greatly limits a bride.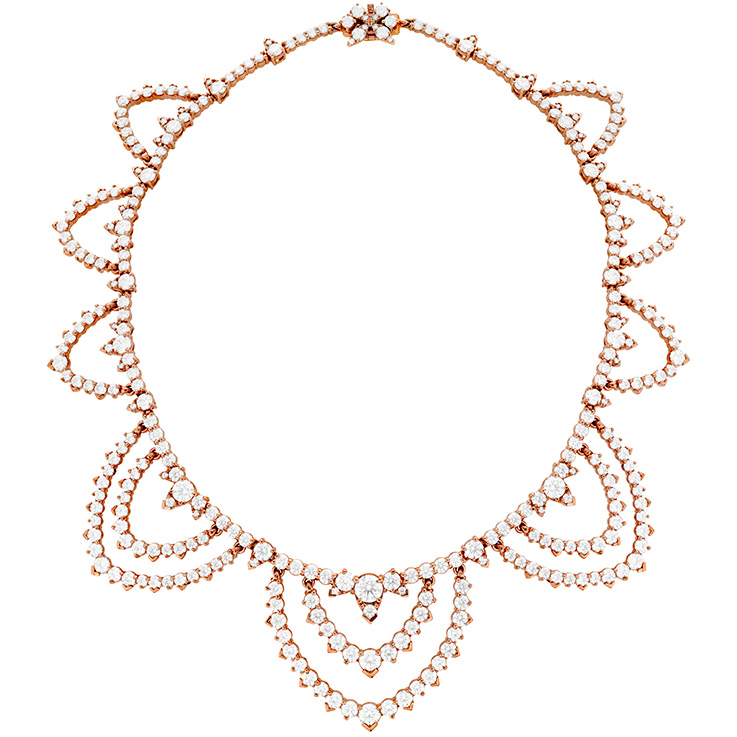 Aerial Diamond Collar features over 40 carats of Diamonds
If you feel more modern bride than princess, consider beautiful clips or combs featuring a contemporary look. The clean lines of antique art deco pins and broaches also stun when transformed into a hair accessory. Resurrect a piece of family heirloom jewelry into a follicle focal point as a merger of old and new. Beach wedding? Look at pearls or jeweled starfish clips to amplify your theme. Your wedding hairstyle deserves the chance to show your personality and some bling on your big day. Have fun and embrace the opportunity to sparkle from head to toe! Of course, besides having the largest bridal section around, Ben David Jewelers offers a
sales staff that loves to help brides
with wedding ideas! Stop by today.