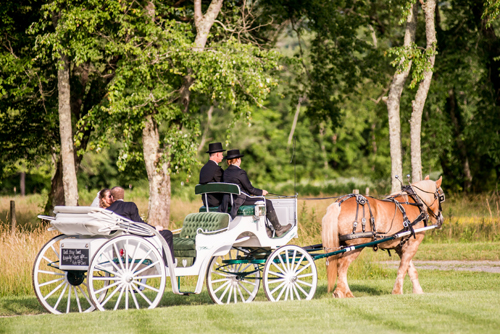 The Happy Couple in a Horse Drawn Carriage at McGuires Millrace Farm, photo courtsey of Paulo Basseto Photography
Wedding ideas! You can never have enough of them when you're planning your own wedding, right? It is so difficult to pick just the right venue for your wedding, so I have put together a few different cool, outdoor ideas for you to browse.
Willow Oaks Plantation for a Wedding Venue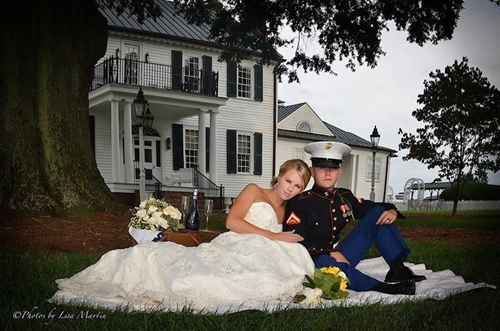 Willow Oaks Plantation, photo courtesy of Lisa Martin Photography
Just east of Eden, NC is the
Willow Oaks
home and their 1,828 acres of beautifully manicured grounds. There are numerous wedding packages to choose from. You can have your wedding photography done there and also your rehearsal dinner. They even have a
calendar on their website
which will help with wedding ideas and planning for your special day.
McGuire's Millrace Farm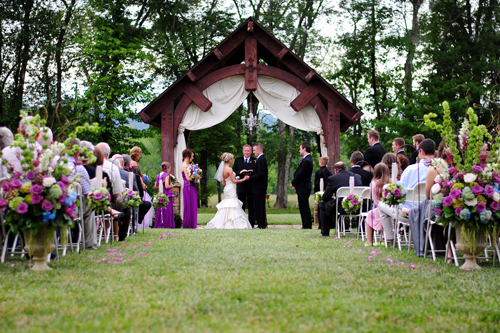 McGuire's Millrace Farm Wedding Venue, photo courtesy of Walden Photography
Here is an awesome wedding idea: a rustic barn wedding. Sounds fun, doesn't it? You can have a barn wedding, an arch footbridge wedding and other options at this gorgeous, country spot in Murphy, NC. The management prides itself on addressing all your needs as best as they can, even special requests. The
McGuire Millrace Farm
has an onsite Wedding Consultant and Event Planner to help you plan your wedding. They can accommodate events up to 300 guests for your wedding and reception.
Lake Eden Events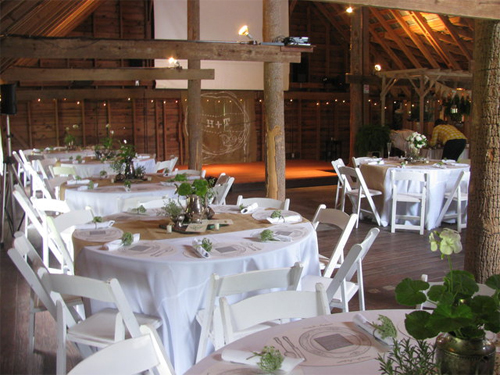 A Barn Reception at Lake Eden Events
Here is another wedding idea on the theme of
Barn Weddings
and that is the Lake Eden Events area. They have several rustic barns for the reception, can put a huge tent up on the grounds and have an open gazebo in a beautiful, wooded setting. This particular venue can accommodate your wedding night or allow guests to stay over in spectacular surroundings. They have choices of a Treetops House, Meadows Loft, Hilltop House, Sequoia Cottage and more. This venue has over 60 majestic acres to accommodate your event of up to 5,000 people!
Wedding Ideas
I hope this gives you some new wedding ideas on locations for your wedding and your reception. You don't always have to have the reception in the church's basement! There are some fun and very beautiful locations for you, if you think a little bit outside of the box. Feel free to come in and ask for our ideas when you are planning your wedding! We love to help you pick out your engagement ring and wedding rings, but we also love to share our wedding ideas when you are in the planning stages. We want to help in any way that we can!