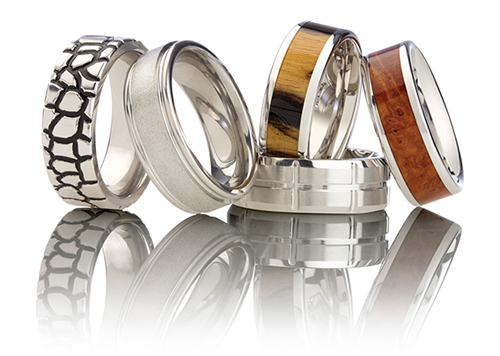 Men's Rings Designed by Jewelry Innovations
Wedding rings come in just about as many styles as engagement rings, but for men the choices are quite limited. There are some huge differences in these rings depending on the brand. Designers will many times specialize in specific features for each type of groom. Ben David Jewelers carries these brands of wedding bands for you to browse in the bridal section of their retail store.
Wedding Rings
There are lots of different lifestyles and there is a wedding band that will fit his lifestyle. All of these wedding rings are carried by Ben David Jewelers.
Triton Jewelry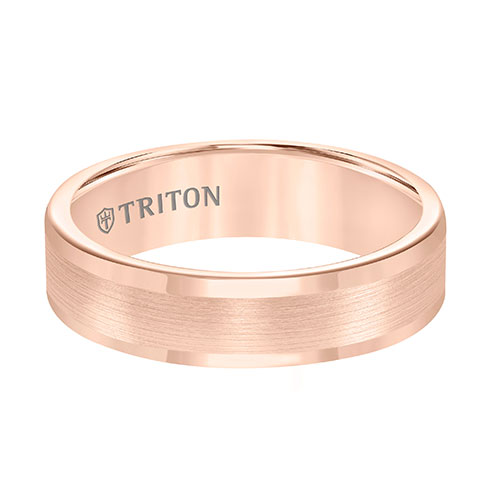 Rose Tungsten Men's Wedding Band by Triton
Triton Jewelry
specializes in wedding bands for men that are made of heavy duty tungsten carbide. They have a variety of types of tungsten and numerous designs that fit the active guy. When the groom is bound to be hard on his rings with dents and scratches no matter how careful he is, Triton Jewelry might be his brand.
Ben David Jewelers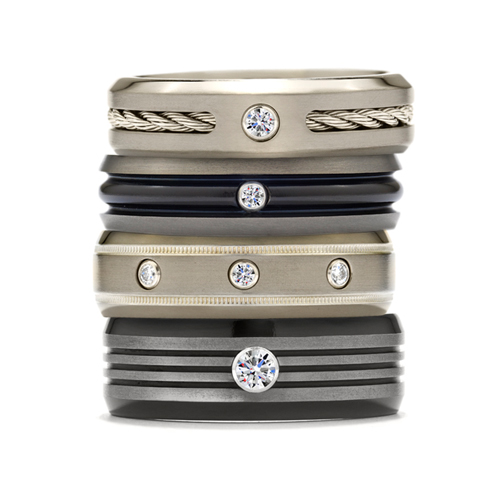 Men's Wedding Bands by Hearts on Fire
Ben David Jewelers stocks a great variety of men's wedding bands to explore. For the man that is in sales or has a desk job, just about any of their wedding bands will work well. Ben David Jewelers carries solid gold, plain wedding bands, those with one diamond or many diamonds. You'll also have lots of choices in the types of precious metals that are used to make the ring.
Jewelry Innovations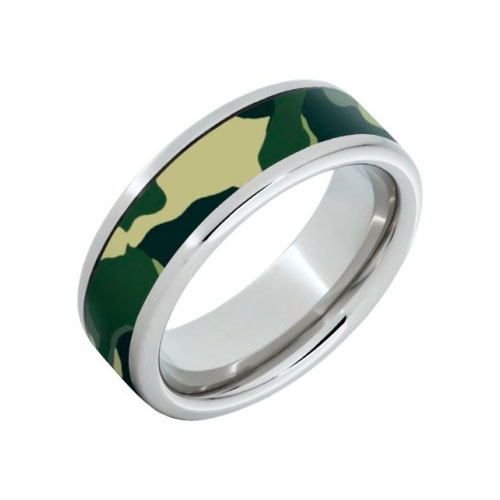 Military Camo Wedding Band by Jewelry Innovations
Jewelry Innovations creates very unusual wedding bands. For instance, their Military Camo wedding band is great for the hunter or soldier. Ben David Jewelers carries this brand inside their store.
Ben David Jewelers
Ben David Jewelers offers just about all types of wedding bands in their retail location in Danville. Many of these rings are featured on this website, but there are far more choices inside the store. Stop by today to browse.