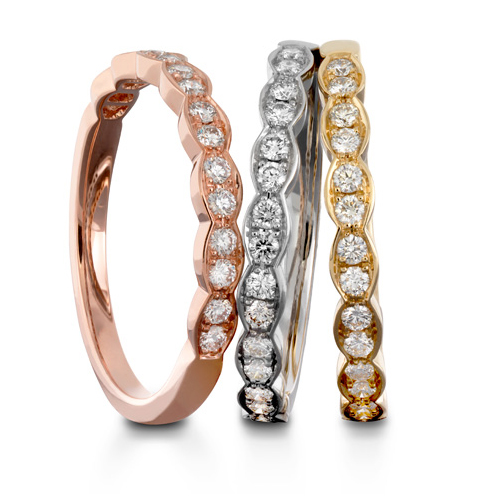 Some wedding rings women like better than engagement rings. There are a lot of women who wear their engagement ring only until the wedding. After that they wear only their wedding ring and save the engagement ring for special occasions. Wedding rings don't have to be a plain gold ring, though. Here are some beautiful wedding rings that are sold by Ben David Jewelers in Danville, VA.
Wedding Rings Women Can't Get Enough Of
Ben David Jewelers carries many jewelry designer brands of wedding rings. When you see the huge bridal section inside the store, it becomes clear there are so many wedding rings women love. Some are just simple gold bands, but many have intricate designs and precious gemstones.
LeVian Jewelers
The model #YPFX 1_SET_V2_RET from LeVian shows some unique wedding bands for women. In this photo, you can see the engagement ring features a mix of chocolate and white diamonds arranged in a cushion style setting. There are three different wedding bands in the photo, showing the choice of matching bands. You do not have to buy the engagement ring, you can buy just the wedding band in either chocolate diamonds, white diamonds or a mix of the two.
Hearts on Fire
Hearts on Fire is an extremely popular wedding rings brand. They specialize in only white diamonds. Their special cut of the diamond reveals a ring of hearts inside the diamond that is very romantic! This is the place to visit for top of the line wedding rings women simply must have.
ArtCarved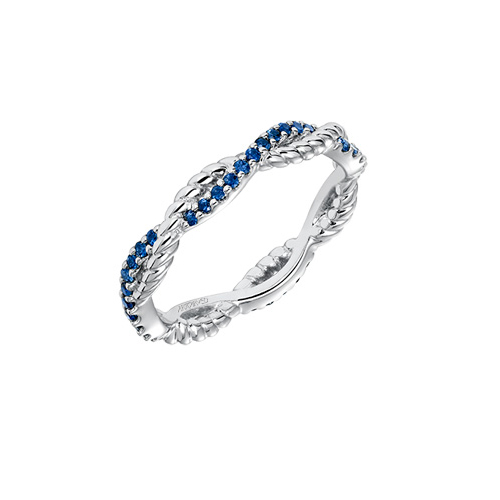 With ArtCarved, they are well known for their engagement rings, but they have wedding rings for women also. Some are real beauties, such as this Style #33-V15S4W65. It is platinum with an intertwining design that includes rows of sapphires. It makes a beautiful wedding band, but it is also a gorgeous anniversary gift.
Ben David Jewelers in Danville
Ben David Jewelers has the largest bridal section inside any jewelry store in Danville, VA. If you are shopping for wedding rings women want, this is the store you need to visit first. There are so many choices in all price ranges that you are not likely to need to shop anywhere else.