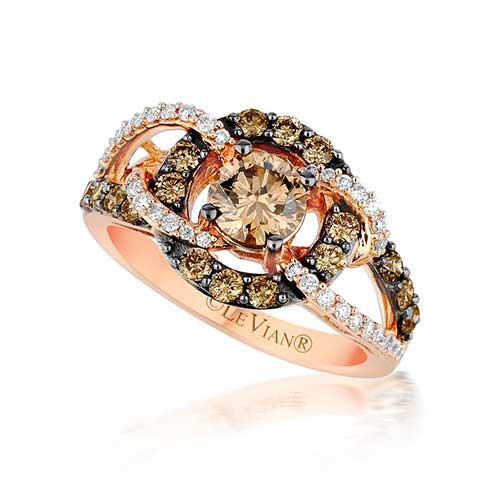 A lot of people are still asking, "What is a chocolate diamond?" Chocolate diamonds are a trademark of LeVian jewelry company. They have made the brown diamonds popular in jewelry by featuring them in their gorgeous rings, necklaces and earrings.
What is a Chocolate Diamond?
Many of the world's natural diamonds are in colors like yellow, brown or a variation in between. Until the centuries old jewelry company, LeVian, starting designing with these brown diamonds, they were used only in industrial use. Today it is hard to image those chocolate colored diamonds being used in drill bits and grinders.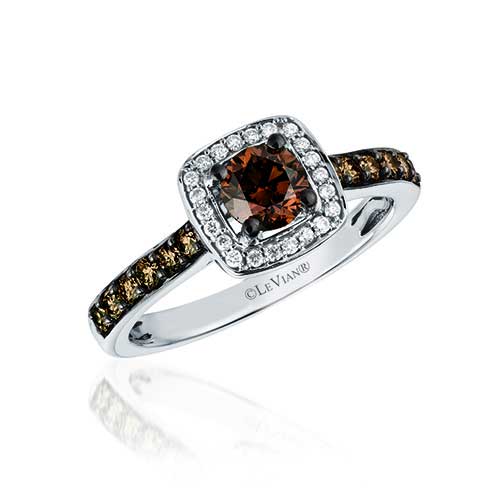 These diamonds are brown due to lattice defects. Left as they are they can be marketed as industrial diamonds or when LeVian uses them in rings, necklaces and earrings, they are named Chocolate Diamonds®. They are quite beautiful, especially when offset with white diamonds or blended in with other colored diamonds.
Colored Diamonds
There are many natural colors of diamonds, not just brown. These special diamonds are named Fancy Color Diamonds. They occur in a wide range of colors: blue, green, yellow, brown, orange, red, pink, purple, black and grey. Of course, you're already familiar with white diamonds, the ones that have been called the diamond that is a girl's best friend. Fancy color diamonds can also make gorgeous jewelry.
Ben David Jewelers
Ben David Jewelers is a fine jeweler in Danville, VA. This jeweler opened up for business in the 1950s by the David family. It is still serving all the jewelry needs of the families in Danville and surrounding communities. Ben David Jewelers will be happy to answer all of your questions like, "What is a Chocolate Diamond?" and will also show you many chocolate diamonds and the fancy colored diamonds.