With Mother's Day coming up on Sunday, May 14th, where to buy a Pandora bracelet has suddenly become a very important question. You can purchase genuine Pandora bracelets and charms at Ben David Jewelers in Danville, VA. Ben David Jewelers is an authorized retailer for Pandora, so you can be assured of the bracelets' and charms' authenticity. Plus, you can get a free gift when there.
Where to Buy a Pandora Bracelet
If the mom in your life loves Pandora, and what mother doesn't, Ben David Jewelers is where to buy a Pandora Bracelet. If she already has the bracelet, she'll love to add a new charm or two to it to freshen up her unique design. When you stop by and purchase $125 in Pandora jewelry, you will receive a Pandora jewelry box absolutely free that you can use as an elegant gift box to present your gift to her. You won't even have to gift wrap it! Just add a bow for a gorgeous presentation.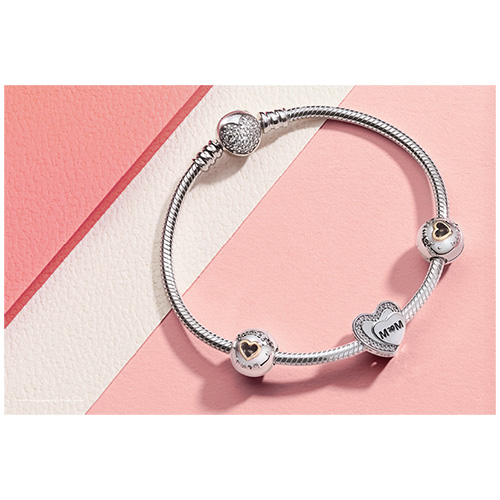 Mother's Day Pandora Bracelet But the gift box isn't the only special gift you can receive at Ben David Jewelers. We have come up with a very special price for the very special mom in your family. We have designed a Mom's Bracelet that already has all the heart charms placed and locked onto the genuine Pandora bracelet. This bracelet would normally be priced at $270, but while supplies last it is only $195. Our professional Pandora designers have designed the bracelet for the best possible look, saving you from having to design a bracelet all on your own.
Pandora
Ben David Jewelers
is where to buy a Pandora bracelet and buy charms for mom this Mother's Day. Stop by right away, because the special Mother's Day offers will last only as long as the gift boxes and mom bracelet are in stock or April 29th at the latest.