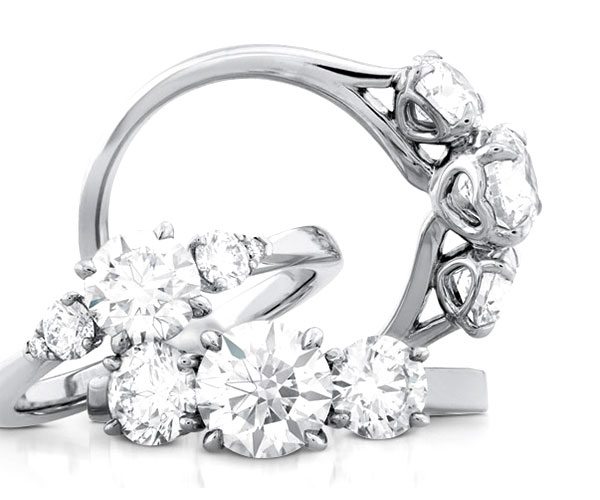 Engagement Rings by Hearts on Fire
An engagement ring is not always a solitaire diamond setting. There are lots of popular styles of settings and sometimes it is difficult to swim through it all to find the one that is yours. An easy way to narrow down the choices is to shop by your personality. Which ring says a lot about you?
Engagement Ring
Girls come in lots of shapes, sizes and personalities and so do engagement rings! Use this guide to match up your personality to a style of engagement ring. This will help you sort through the mountain of styles to just one group.
The Curly, Fun Ginger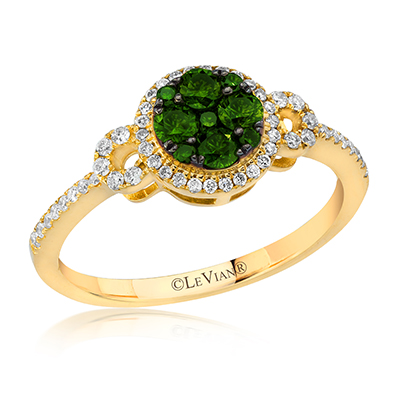 A Green Diamond Engagement Ring
Redheaded girls are known for their fiery passions in everything they do. This Kiwiberry deep green diamond ring by Le Vian suits the redhead perfectly with it's faux side stone setting. Green is always a very flattering color for her and it speaks to her wild, passionate nature.
The Stand by Her Man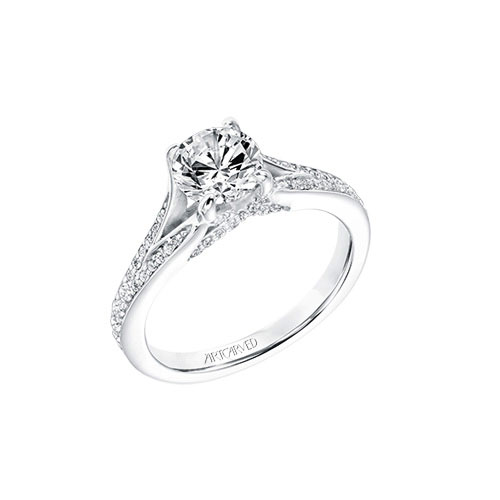 Rosalind Engagement Ring by ArtCarved Bridal
You will protect your man to the bitter end. Whatever gift he gives you, you will cherish forever because you simply adore him and everything he does. The Rosalind from ArtCarved Bridal is a solitaire diamond setting of sorts, but it has lots of class and style that best suits the loyal soon to be wife.
By the Book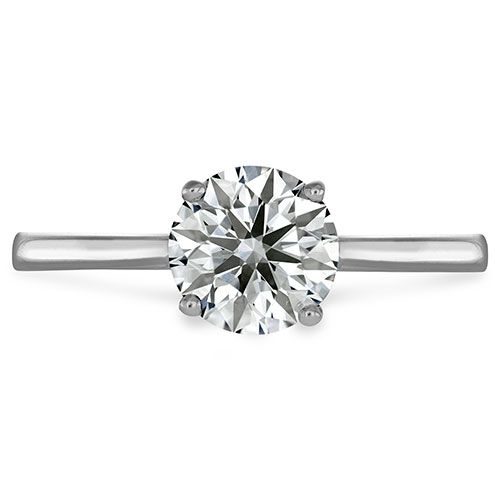 Simply Bridal Beaded Engagement Ring by Hearts on Fire
Some are traditional above all else, knowing that the rules of yesterday are still in practice because they work. A traditional gal needs a traditional ring and that is the genuine solitaire. Hearts on Fire's Simply Bridal Beaded engagement ring is all that tradition and more.
The Princess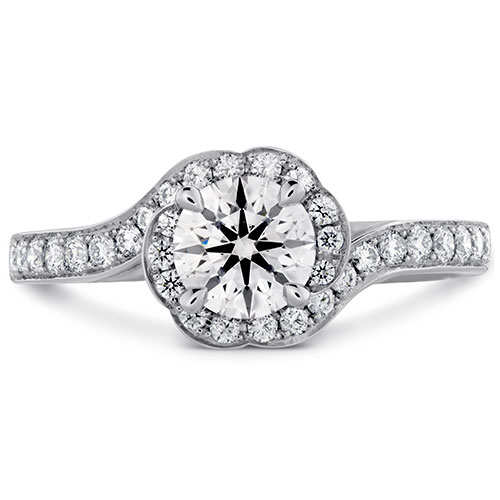 The Bloom Engagement Ring Designed by Lorelei at Hearts on Fire
When a girl knows what she wants and expects the royal treatment then not just any type of engagement ring will do. The Hearts on Fire Lorelei Bloom ring has the style and uniqueness that can sparkle like the smile of a princess.
Ben David Jewelers
Ben David Jewelers has a
huge bridal section
in their Danville, VA, location. Stop by today to find the engagement ring that shows your personality.