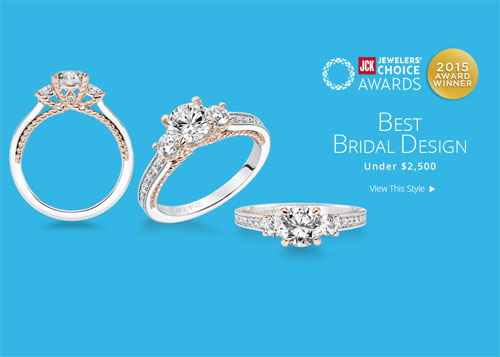 White gold and rose gold engagement rings are so beautiful. It is a wonderful day in which we live, because there are several gold options. We are not limited to only yellow gold. White and rose gold are more and more common in bridal sections of fine jewelry stores these days.
White Gold and Rose Gold Engagement Rings
Ben David Jewelers stocks many designer brands of white gold and rose gold engagement rings. One jewelry designer and manufacturer that is a good one to browse in the store is ArtCarved. They create a wide variety of engagement rings, not just white and rose gold. Most of their rings offer a 14K and an 18K option, palladium or platinum options.
Judith Rose Gold Engagement Ring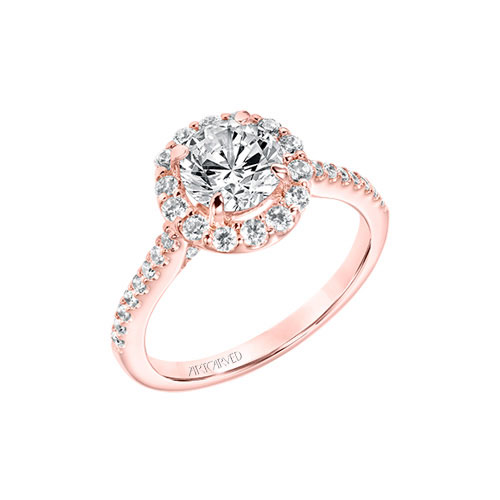 Judith is a pretty halo style engagement ring with a round brilliant diamond as the center stone. The entire ring is made in beautiful rose gold. It has the ring (halo) of diamonds around the center diamond and the smaller diamonds decorate the ring's band.
Rhea White Gold Diamond Engagement Ring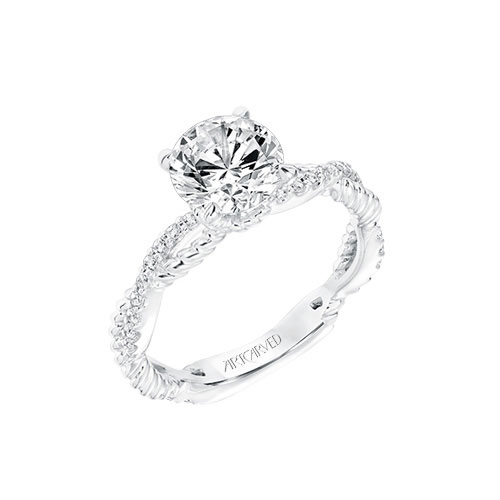 Rhea is a solitaire white gold engagement ring that is available in white gold, yellow gold, palladium and platinum. The band portion of the ring contains many small diamonds and appears as a twisted rope. The center diamond is a brilliant round and prong set.
Zelda White Gold Diamond Band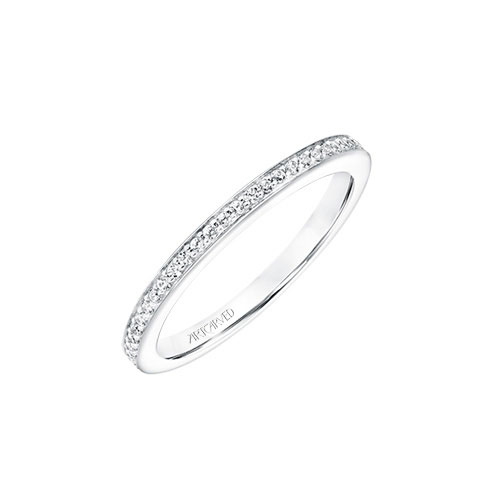 Zelda is a stackable diamond band, if you want to do something a little different in an engagement ring. It will work nicely after the wedding with other rings. It is available in white or yellow gold, palladium or platinum.
Engagement Ring Shopping
When you are shopping for your white gold and rose gold engagement ring, be sure to stop by Ben David Jewelers in Danville. They have the largest bridal section and stock numerous designers that design in both white gold and rose gold.