Get ready for a huge opportunity to obtain a $5000 Diamond Pendant for free! Ben David Jewelers is having a Jewelry Spa Event at their Danville, VA, fine jewelry store September 22 – 24, 2016. There is more for free, too!
Everyone Gets a Free Jewelry Cleaning
All you have to do to get your free jewelry cleaning is to stop by the Ben David Jewelers location in Danville, VA, with up to five pieces of jewelry. We will clean it and inspect it to make sure all the prongs and clasps are in working order. Many gemstones simple fall out of their setting without your knowledge. Having your jewelry regularly inspected will prevent this from happening to you.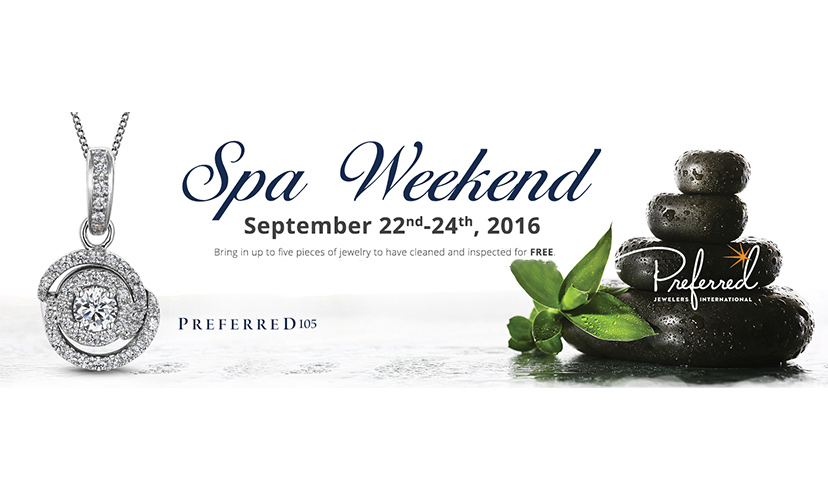 This free jewelry cleaning event is ongoing between September 22 – 24, 2016. Appointments are not necessary. Just drop by when it is convenient during our normal business hours: Monday – Thursday: 10AM – 6PM Friday: 10AM – 7PM Saturday: 10AM – 5:30PM You can bring in up to five pieces of jewelry to be cleaned and inspected for no charge.
Enter to Win a $5000 Diamond Pendant
In order to win the fabulous Preferred 105 Diamond Pendant, all you have to do is take a quick photo of your clean jewelry and post that picture on your Instagram account. You will need to include the hashtag #PreferredSpaDay. This Preferred Diamond Pendant is a .80 CTTW Round Phantom 105 Halo Pendant. The retail value of this beautiful necklace is $5,000! This helpful event is sponsored by Preferred Jewelers International.
We hope to see you there
so that we can help make sure your jewelry is in perfect shape.