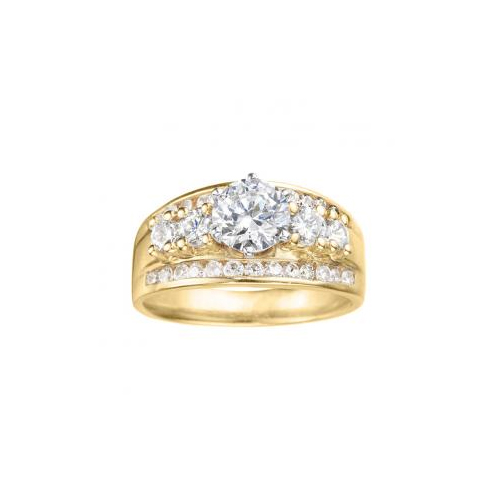 Yellow Gold Engagement Rings From Ben David Jewelers
Yellow gold engagement rings can sometimes be very expensive, but Ben David Jewelers carries them in all styles and price ranges. They have the biggest selection of engagement rings in the Danville, VA, area and carry numerous jewelry brands. The bridal jewelry choices you need to browse are located in their bridal section of their store. Here are just a couple of the choices you might see in stock.
Yellow Gold Engagement Rings
Yellow gold engagement rings are very traditional. It wasn't until very recently that women starting wearing other metal choices in their engagement rings. Nowadays, you can have your rings made of silver, platinum, palladium, white gold, rose gold and yellow gold. For those that love that old fashioned gold look, Ben David Jewelers has you covered. Their huge bridal selection has hundreds of choices in many affordable price ranges.
Malo Bands
Yellow Gold Diamond Engagement Ring by Malo Bands
Malo Bands is a jewelry designer that specializes in very affordable bridal and wedding jewelry. Yellow gold engagement rings have a modest diamond and beautiful yellow gold that is available in 18K or 14K yellow gold. They design engagement rings and wedding bands for both the bride and groom. If you are interested in combining your yellow gold with other metals, most of their wedding rings have a choice of platinum, also.
ArtCarved Engagement Rings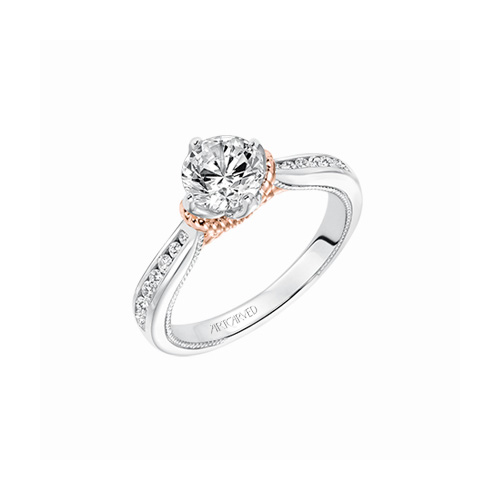 ArtCarved Engagement Rings are Available in Yellow Gold
ArtCarved has all of the photos of their yellow gold engagement rings taken in the white gold version. So, don't be put off by the photos of their rings. They are all available in your choice of yellow gold, white gold, palladium or platinum. ArtCarved sells their ring settings without the center diamond, so you get to pick the exact diamond you want in the ring. This allows you to pick a diamond with very few flaws and more expensive, or a lesser quality one to save a little extra money. You can also choose a smaller diamond or a more affordable gemstone like a sapphire or amethyst. There are a lot of ways to tailor a beautiful engagement ring to your budget!
ArtCarved's "Lindsey" is Available in Yellow Gold
Ben David Jewelers
Ben David Jewelers carries their own line of yellow gold engagement rings for you to browse when you arrive. The salesgirl will meet you in their huge bridal section. She will show you lots of choices of engagement rings that meet your budget and your style requirements. Ben David Jewelers understands that you need to work within your budget for your wedding and get your new married life off to the right start.