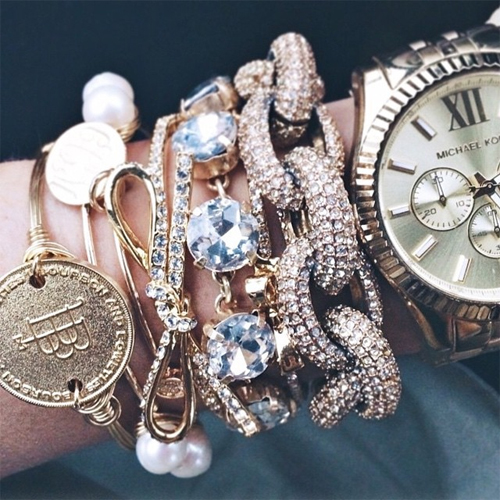 Popular Bourbon and Bowties Bracelets
Whether you have one bridesmaid or twenty of them, you will be getting them each a beautiful gift as a thank you for being in your wedding. Here are some ideas for gifting your wedding party with something they are really going to love.
The Southern Bridesmaid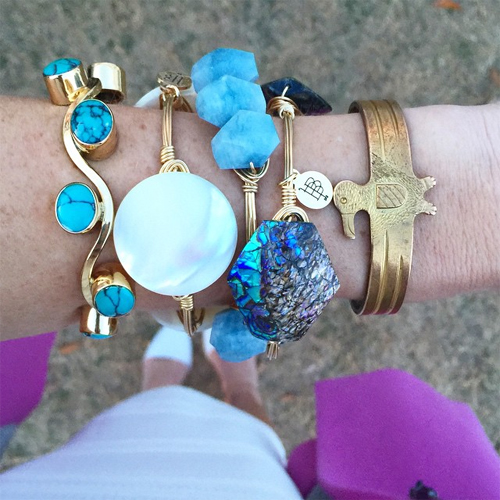 Bourbon and Bowties are a Hot Gift in the South
When your wedding is going to be in the southeastern part of the US, there is one bracelet that is the hottest jewelry going. That bracelet is one of the gorgeous designs that are made by Bourbon and Bowties. This bracelet company is all the rage with women in the southern states. Your bridesmaid is going to want all of them, so there is no way you can pick the wrong one.
Alex and Ani Bracelets
Another really hot bracelet company, but for the entire USA not just the south, is Alex and Ani. They are the original adjustable bangle bracelet company that is worn in stacks on the wrist. They are an environmentally friendly company that usually has a spiritual theme with every bracelet that they create. Any of the ladies in your wedding party are probably going to love one of these bangles to add to their collection.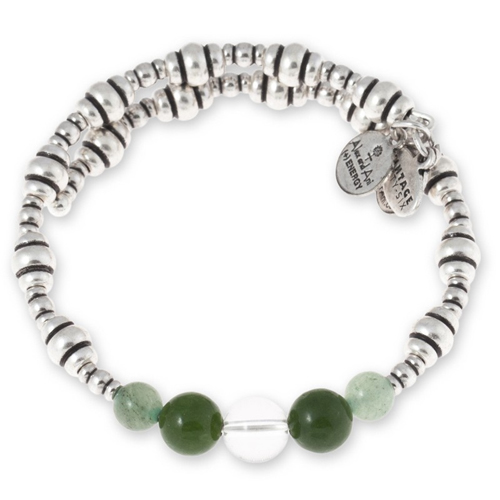 The Prosperity Wrap from Alex and Ani
Alex and Ani has a whole bunch of different collections. They range from sentimental to New Age. There are so many styles, beads, charms and colors that all mix and match with other collections. It is fun and easy to design something that reflects the personality of your bridesmaid or maid of honor.
Pandora Bracelets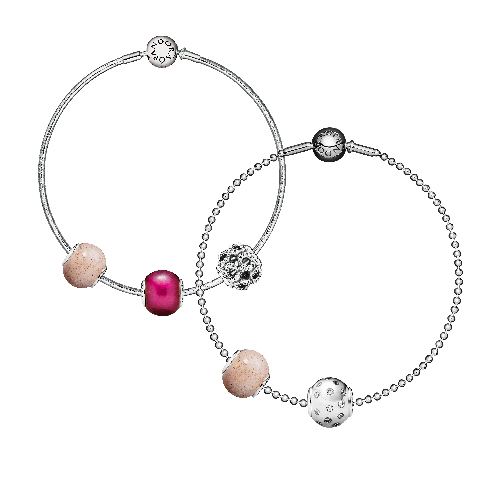 Charm Bracelet Bangles from Pandora
Pandora is going a little more high end with the stackable style of bracelet. Pandora is just as popular nationwide as Alex and Ani, because of the wonderful quality and beautiful designs. Their bracelet system is centered around special beads that lock onto the bracelet. You can slide your beads in whatever position you like and change them later. There is always something new being designed at Pandora, as they like to punctuate every holiday and special occasion with a new collection of beads for their bracelets.
Where to Find a Gift for Your Bridesmaid
Ben David Jewelers has a huge bridal section that will have everything you need in jewelry for your wedding. When you're shopping for something nice for your bridesmaid, then have the experienced salesperson point you in the right direction of these bracelets. A bracelet is always an easy gift, because the ladies like to have so many of them. There is no way to pick a wrong one.