You're engaged! He finally proposed, just like you suspected he was going to do. Now, what comes next? You need a spectacular engagement ring to show everyone, that's what! Hearts on Fire is where you will find that drop dead gorgeous ring you have always dreamed of wearing.
For the Guy Popping the Question
You always see men on one knee holding a ring box, but it doesn't have to have the real ring in the box. You want her to have exactly the ring she loves, so make sure your jeweler has a return policy. Chances are good that your bride-to-be will have different taste than you in engagement rings. Or, go fun and romantic by putting a dime store ring in the box and then go to Ben David Jewelers to pick out a beautiful Hearts on Fire engagement ring after she says yes.
Now That you're Engaged, Get a Hearts on Fire Engagement Ring
There are few rings that have the brilliance of an engagement ring made with a Hearts on Fire diamond. Their cut brings out that brilliant fire and sparkle of a diamond. And of course, you want everyone to know you are now engaged! There is no hiding the sparkle of this ring.
Hearts on Fire
Simple Bridal Twist Solitaire Engagement Ring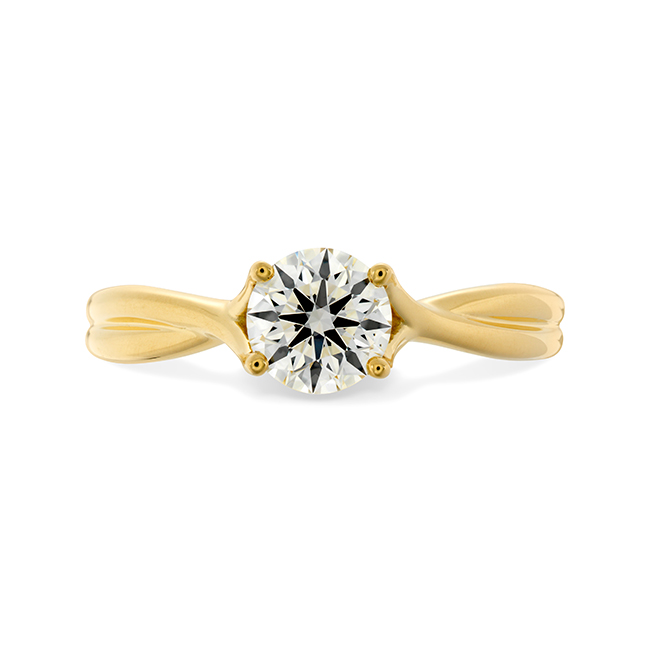 This beauty from Hearts on Fire has a cute twist to the white gold band and it holds up to one carat of diamond. The smallest style choice is a .20-carat diamond and there are lots of choices in between. You can also have it made in yellow gold or platinum, if one of those is your favorite.
Destiny Regal Engagement Ring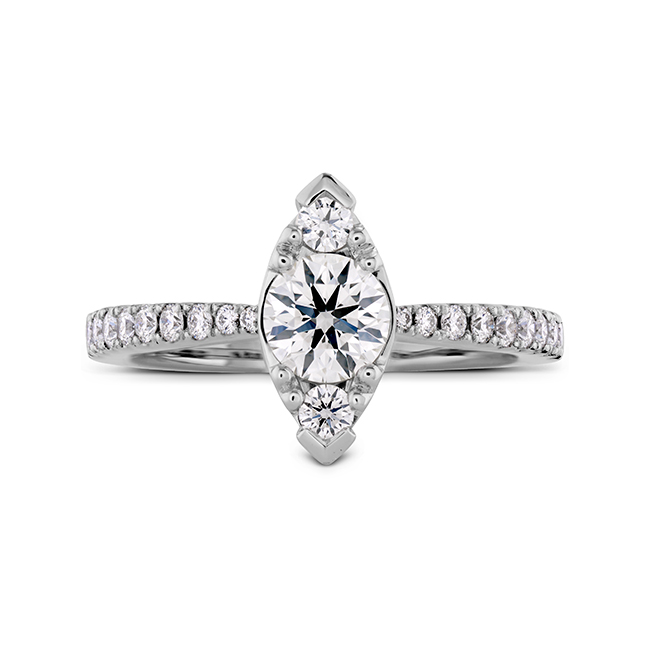 This gorgeous choice is for the bride that just can't have enough diamonds on her ring. The center Hearts on Fire diamond can be anywhere from .30-carats to 1-carat. The rest of the ring is loaded with diamonds around the center diamond and along the band, for a total of up to 1.35-carats. The ring comes in choices of white gold, yellow gold or platinum.
Intertwining Regal Diamond Ring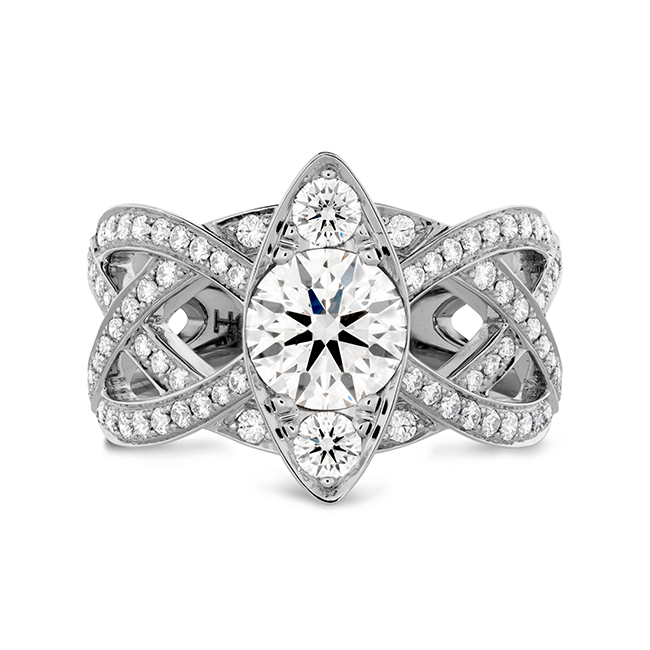 This incredible Hearts on Fire ring features a 1-carat diamond in the center that is accompanied by two other diamonds giving a marquee effect. The band resembles Celtic knot work and is speckled with more diamonds. You have a choice of rose gold, white gold, yellow gold or platinum.
Aerial Cluster Engagement Ring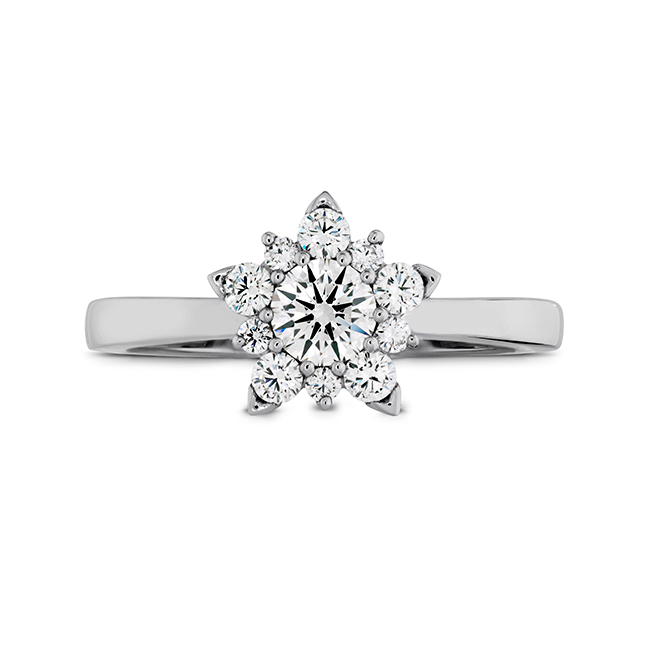 The Aerial Cluster can have up to a total Hearts on Fire diamond carat weight of 1.75, depending on which center diamond you choose. Its beautiful setting is reminiscent of a snowflake and is sure to sparkle even more brilliantly than freshly fallen snow. You also have a choice of white gold, yellow gold or platinum for the ring.
Getting Engaged is Just the Beginning
Getting engaged is just the beginning and you can continue your excitement with an unforgettable Hearts on Fire choice in rings. At Ben David Jewelers we will help you choose from the numerous engagement rings available to you. We want you to take your time in deciding so that you are happy with your ring for a lifetime.